Nigerian domestic league season set to kick off on 7 March
By Oluwashina Okeleji
BBC Sport, Lagos
Last updated on .From the section Football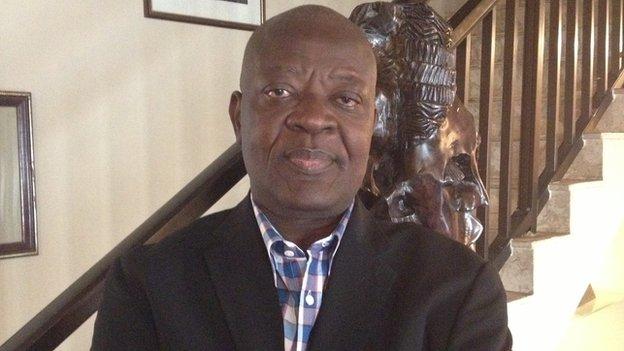 Nigeria's League Management Company (LMC), who run the domestic Premier League, have confirmed that the 2013/14 season will kick off on 7 March. It brings to an end months of wrangling between the organisers and clubs.
The league had been due to start last weekend. Previous disagreements between the LMC and the clubs postponed the kick-off for several months.
Much of the disagreement centred around a new licensing exercise to make the clubs more professional.
A new date was confirmed on Tuesday at a meeting between the LMC and representatives of the 20 elite clubs.
It was agreed that clubs would each pay a bank guarantee of 100 million naira ($605,800) for registration to participate in the 2013/2014 league season.
Clubs will be allowed to provide the guarantee in quarterly instalments of N25 million naira ($151,375).
Clubs now have until 4 March to register their players or risk being docked six points, six goals and a further withholding of their financial entitlement from the sponsorship rights.
Most of Nigeria's club sides are owned by state governments and the league has been beleaguered by financial difficulties for many years.
Because of financial constraints, the league organisers have agreed to cover registration fees and insurance premiums.
"We understand the financial challenges and hope the clubs will take advantage of these waivers to improve the welfare of their players and officials," LMC chairman Nduka Irabor told BBC Sport.
"Importantly a pension scheme has been set up to secure the future of all our players in the elite league as they will be eligible to draw some portion of the fund on retirement, terminal injury or perhaps voluntarily quitting the game.
"The LMC shall pay the employers 7.5% portion of the contributory fund in the first year as required by law.
"The indemnity of match officials and commissioners has also been reviewed upwards by 25% starting from the 2013/14 league season.
"We have announced a 50 percent increase in the merit award from N50 million ($302,750) of the 2012/13 season to N75million ($454,125) for the 2013/14 season."
The merit award is a performance bonus paid to clubs at the end of the season based on their final standing on the log and is aimed at increasing the intensity of the competition and the entertainment value.
The LMC has been making strong efforts to restructure the country's chaotic domestic league.