Bristol Academy: Dave Edmondson appointed head coach
Last updated on .From the section Football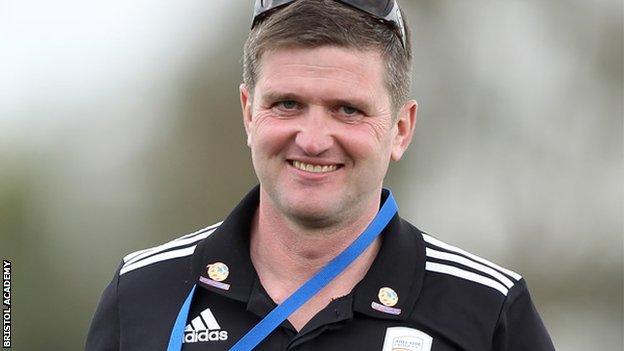 Bristol Academy have named Dave Edmondson as their new head coach.
Originally from Manchester, Edmondson has previously managed in both New Zealand and Australia, most recently at Melbourne Victory FC.
He arrives in Bristol following the departure of Welshman Mark Sampson, who was appointed England Women's head coach in December.
The Vixens finished runners-up in the Women's Super League last term and have qualified for the Champions League.
Edmondson will arrive in Bristol at the beginning of February and will also take on a director of football role at the club, as well as looking after the academy system.
Chairman Simon Arnold told BBC Radio Bristol: "Dave is an internationally renowned coach and it's really exciting to get him over.
"He has contacts from all around the world but has an ethos for bringing young players through. That's important in our team.
"We don't have the wage bill of Manchester City or Chelsea. We want to develop our own Bristol talent."
Edmondson had a spell as manager of New Zealand U17s women's side and also worked as Waikato FC head coach before becoming head of women's football in Southern Australia from 2011 to 2013.
Bristol Academy captain Corinne Yorston added: "Everyone was upset to lose Mark but everyone is excited we've got Dave coming in.
"The girls know quite a bit about him and we're really looking forward to getting on the pitch to find out what he's all about."