St Johnstone: We're not a dirty team, says Brian Easton
Last updated on .From the section Football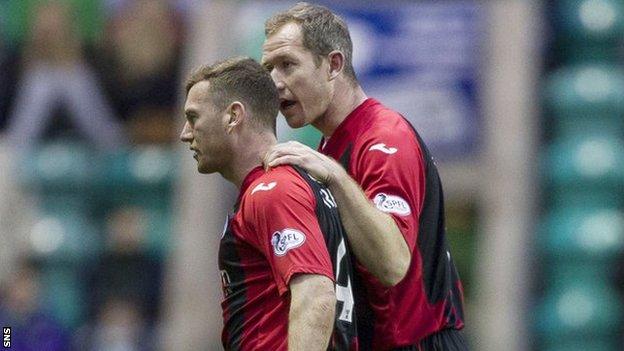 Brian Easton insists St Johnstone do not have a discipline problem despite having a substitute sent off within a minute for the second consecutive week.
Patrick Cregg was shown a red card by referee Alan Muir in Saturday's
"We are not an indisciplined team," said defender Easton.
"It was just two freak incidents in a row. Hopefully nothing like that happens in the next game, because you need 11 players against Celtic."
Midfielder Cregg made an ill-advised lunge on Paul Cairney only 34 seconds after replacing the injured Murray Davidson during the first half.
Striker Rory Fallon was shown a red card within 51 seconds of coming on in Saints' 2-0 defeat by Aberdeen seven days earlier.
"I've never played in a game with a quicker sending off, although Rory Fallon's last week comes close," said Easton.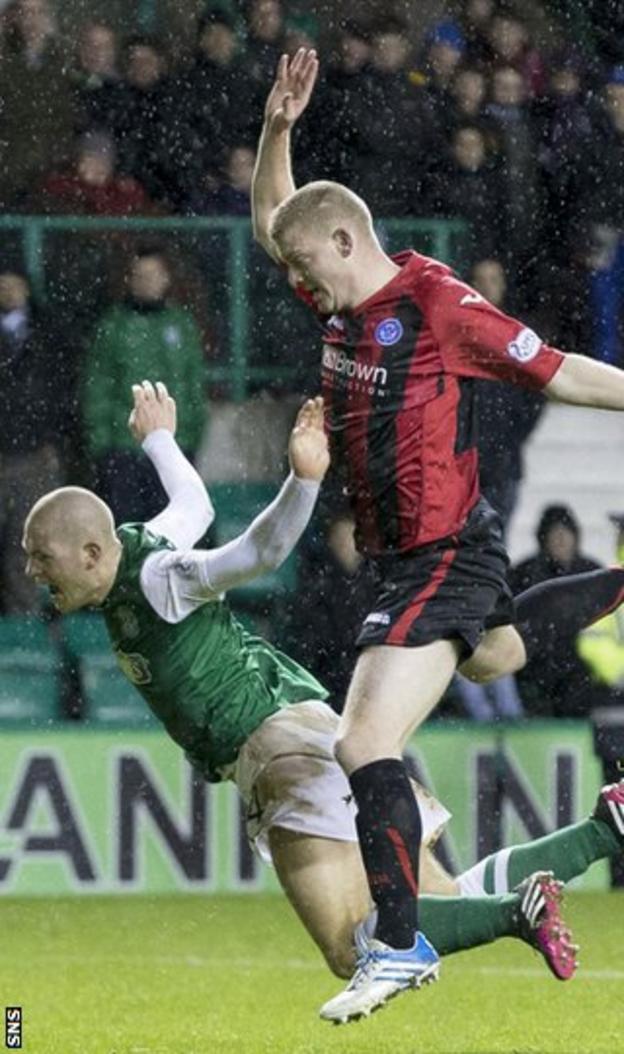 "For that to happen in two league games in a row is not ideal and the gaffer will be tearing his hair out.
"My view was a bit blocked and the reaction downstairs was mixed. I thought it was a bit harsh, but maybe he has taken both feet off the ground.
"Padge doesn't feel it was a sending-off and I know he is not a dirty player, but the referee was convinced."
Easton was involved in a contentious moment himself, with Hibs striker James Collins adamant he was tripped in the box by the former Hamilton defender in stoppage time.
According to Easton, Collins was the one who kicked him and the big striker "went down a wee bit theatrically".
Collins, however, has claimed the Saints substitute admitted his culpability on the pitch before telling a different story publicly.
The Irishman said: "As I've gone to strike the ball, he has caught me on the calf and he came up to me after the game and said: 'Listen mate, that's a stonewall penalty'.
"He knows it and I don't know what the referee is doing. It is a definite penalty.
"If the referee has not seen it then the linesman should see it. It has cost us the three points and referees need to look at themselves because it is costing teams points."