Club World Cup a dry run for Morocco's 2015 Nations Cup
Last updated on .From the section Football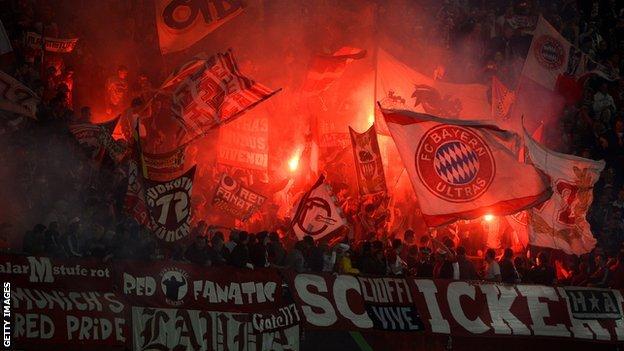 After a largely successful 2013 Club World Cup, Morocco can start to prepare for staging the Fifa tournament next year as well as the 2015 Africa Cup of Nations.
The BBC's Nick Cavell assesses what that the Local Organising Committee can learn from their hosting of the first ever Club World Cup on African soil:
The good news is that as far as building stadiums for the tournament goes, not too much work needs to be done - which means the Local Organising Committee can thus concentrate on other issues.
Fifa president Sepp Blatter was full of praise for the organisation of the tournament, which ended on Saturday with Bayern Munich clinching the title, but the Swiss also said there is room for improvement.
First impressions are that - once again - participating teams, officials and VIP's have nothing to worry about. It is the fans and media who are hoping for those improvements.
So having built the stadiums - filling them when the host nation is not playing is the next task for the organisers, a challenge that has often defeated previous hosts in years gone by.
That said, the 2013 Club World Cup has proved that Moroccan fans are very passionate and the widespread support for Raja Casablanca was a key factor in the local champions' progress to the final.
According to Hassan Kharbouj, the venue manager in Agadir, a host city for both the Club World Cup and the Nations Cup, organisers are trying to tap into that passion.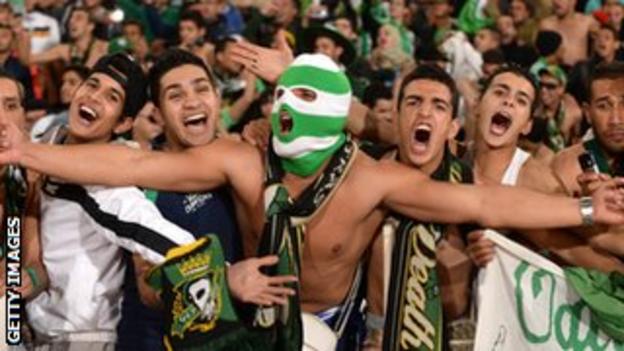 "We have already been organising meetings with the fans and their associations," he told BBC Sport. "We've given them easier access to the stadiums, we assist them with their organisation in the stadium and how they organise their places."
This was evident at the Club World Cup when Raja fans planned and laid out huge messages that were created with people in their seats holding up pieces of differently coloured card.
"They are part of us and that means we have a partnership with them," Kharbouj continued. "We have been saying the Africa Cup is not only about if the Moroccan team is in the competition but that the tournament is like a ceremony for us all."
The atmosphere created by the fans was not lost on Blatter either.
"It's been a successful Club World Cup - and it's been successful for a number of reasons," he said.
"There have been big numbers of spectators at all the matches and ultimately that's what makes the atmosphere in football and that's what we need in football - spectators.
"Of course perfection doesn't exist. I made some compliments but I didn't say it was perfect. So now it's up to the Fifa committee to sit down with the local organisers and make an assessment of this organisation."
While fans are trying to be persuaded to get involved, they have the challenge of facing other issues when it comes to match days.
The stadiums I have been to at Agadir, Marrakech and Tangiers are all out of town and access to them is limited further on match days because of security restrictions.
There are some shuttle buses for fans but they did not seem to be enough, nor were they very well publicised, so many people drove to games - which created heavily-congested roads, with the situation further confused by uncertainty over how to pay for parking.
Three hours after the final whistle of the Club World Cup, there were still traffic jams back into Marrakech.
However, travel between the venues in Morocco is easy and there are several options for fans - because the road system is in a good state, there is a train network in some parts of the country and good local buses run between all the major cities.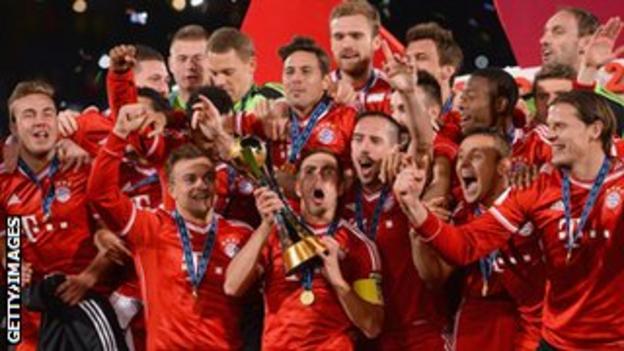 On top of that, there are also options for internal flights too.
Another lack of concern is that with Morocco already established as tourist destination, there a lot of hotels in all the cities.
Another area where Morocco is well covered is in the wealth of volunteers happy to help out at the stadium. Their enthusiasm was considerable but they needed to be furnished with more relevant information to be of real assistance.
As fans around the world rely on the media to get information about their teams and heroes, I must point out that conditions for journalists could have been greatly improved at the Club World Cup.
As always, the television coverage seemed to run superbly but other members of the press corps had difficulties - not least of all a lack of power sockets in the working areas, while the internet connections at the various stadiums were erratic at best and non-existent at other times.
Our transport to and from the stadium was often late and simply did not turn up at all on occasions, meaning several colleagues missed their filing deadlines.
Nonetheless, the head of the LOC - Karim Alem - says the way Morocco approaches the organisation of major events is changing.
"People here used to think that preparing for a tournament just a month or two beforehand would be enough," he told BBC Sport.
"But they didn't appreciate that if you want to do it to a higher level, you have to focus, have a lot of meetings, write reports and be on the same page as Fifa or the Confederation of African Football and comply with them in order to be ready for the start of the competition."
So while Morocco has the big items in place in terms of stadiums and local infrastructure, attention to detail is what needs to be looked at.
It would mean future tournaments are enjoyed by not only the teams, VIPs and officials, but also by the fans on the ground - and even some disgruntled journalists too.