Cardiff City: Turk Yilmaz Vural could succeed Mackay
Last updated on .From the section Football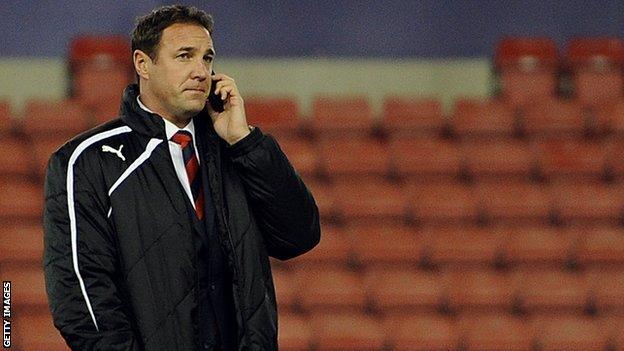 Turk Yilmaz Vural is a leading candidate to succeed Cardiff boss Malky Mackay, who has
Vural, 60, has managed more than 20 Turkish clubs and is a popular media pundit in his homeland.
Ex-Manchester United star Ole Gunnar Solskjaer and ex-Cardiff boss Dave Jones are also linked with the club.
Iwan Roberts, a former Norwich team-mate of Mackay, says the situation is "scandalous".
Mackay has previously said he will not resign and former Wales striker Roberts says the Scotsman should hold his ground against Malaysian businessman Tan.
"If he [Tan] wants Malky out of the club, then quite simply sack him," said Roberts.
"Don't expect Malky to resign. He's done a great job at the club.
"He got the club to the Premier League, got them to the [2012] Carling Cup final.
"He's done a tremendous job and I think he deserves to be treated far better than the owner is.
"If he wants him out, then he's got to be man enough and make the decision whether to sack him or not; not expect Malky [to resign].
"Why should Malky resign? He's got a two-two-and-a-half- year contract left. Why should Malky walk away from that and not get his allocation of money?
"It's an absolute scandal, it really is.
"If he is sacked or does resign he won't be out of work for a long period of time because I think he'll be a wanted man."
Roberts admitted any truth in the report linking former boss Jones to the role of Bluebirds director of football could make Mackay reconsider battling to stay in his post.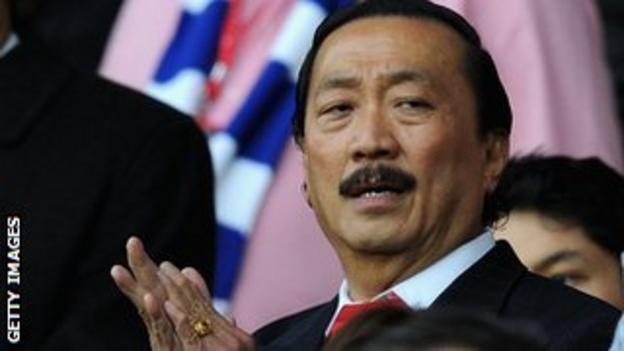 "That [Dave Jones' appointment] could be the straw that breaks the camel's back because I don't think that Malky would want to work under Dave Jones," said Roberts.
"So it just looks as if Vincent Tan is trying every trick in the book to try and get Malky to walk away, which is absolutely scandalous."
And while Roberts accepts a new manager may do a good job at Cardiff, he fears for the club's future without Mackay.
"There's only one thing Malky Mackay wants to do and that's to keep Cardiff City in the Premier League.
"That's his one aim this season and the owner looks as if he's going to try and do everything to disrupt that.
"And if Malky goes I fear for the club, I really, really do.
"I'm not saying someone wouldn't come in and do a good job, but I can't see any other coach, any other manager coming in and getting more from those players than Malky's got.
"He's got every ounce of everything from those players."
The Bluebirds, who are 15th in the Premier League, are away to Liverpool on Saturday.