Luke Watson calls for Jersey to follow Guernsey FC lead
Last updated on .From the section Football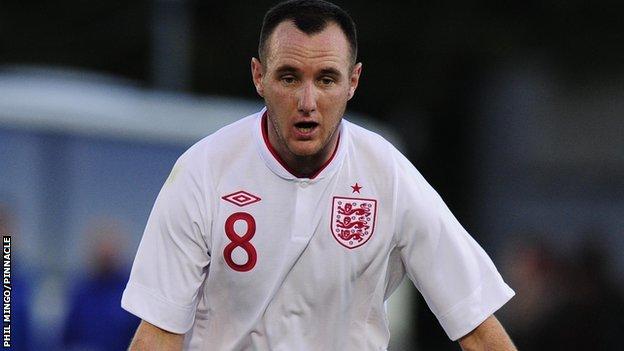 Jersey need to follow the example of Channel Islands rivals Guernsey by having a team playing in the UK, says one of the island's top players.
Guernsey FC was set up in 2011 as a way of getting the island's footballers playing in mainland leagues.
But Jersey has no equivalent and Luke Watson, who captained the side which won the FA Inter-League Cup in 2012, says it is time the situation changed.
"I'm envious of what they're doing," Watson told BBC Radio Jersey.
"You only have to look at Guernsey and how they got up and running and the success they've had since that. They're having success and they're being challenged every week."
Guernsey FC play in the Rymans League South after two consecutive promotions.
"In the Jersey league, you're playing against people who - with no disrespect - you've played against for years at school or whatever," said Watson.
"It's just a different challenge to go to the UK every week and it gives you a lot more football.
"Guernsey FC are in a league with 24 teams, so they have 46 league games, whereas we have 16 league games - so they're getting a lot more football."
Watson, who is currently out of action because of injury, said there is widespread support for the plan among players in Jersey.
"Everyone thinks the same - the word is 'challenge' really," he said.
"We play in the FA Inter-League Cup and if you get to the final that's five games in a season in 10 months - is that really enough?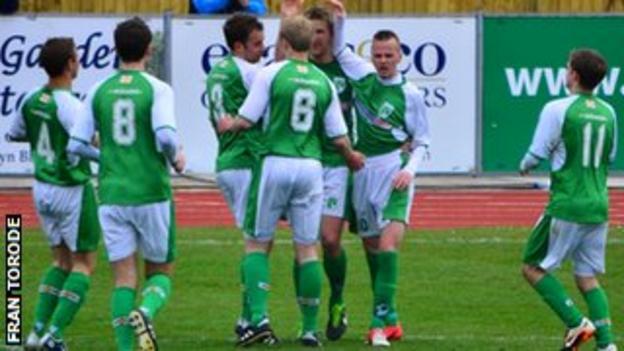 "That's a game every two months, and that's only if you get to the final. If we were to be eliminated in the earlier rounds, what sort of programme would we have then?
"We went away last month in the Inter-League Cup and the experience of being away with the lads is something you want more of and we don't get enough of."
Some of the arguments against setting up a new "Jersey FC" club are the financial costs involved in regular flights to mainland UK and also the commitment required from amateur or part-time players in terms of time off work.
"Having spoken to a couple of the Guernsey players, I know it is a big commitment and that's why they have a big squad," said Watson.
"I think they have used 40-odd players in the last season, so there are ways and means of getting around it.
"There will be pros and cons, but I think the pros will outweigh the cons. Without knowing the ins and outs of the financial side of it, I think it will need a big sponsor to come in.
He added: "If you look at the rugby club [Jersey RFC, who play in the Championship - English rugby union's second tier], they've done wonders in the last few years, from where they were to where they are now.
"I just think we've fallen too far behind other sports. You see, netball, rugby - they're all playing in UK leagues and we've just stopped still a bit and we need a fresh challenge."