Carlisle: Courtney Meppen-Walter grateful for second chance
Last updated on .From the section Carlisle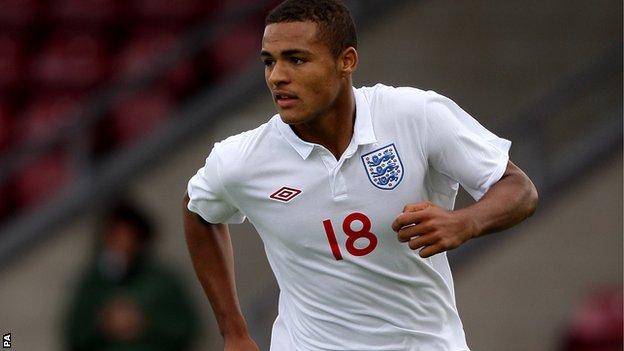 Carlisle's Courtney Meppen-Walter has thanked manager Graham Kavanagh for giving him a second chance in football.
The 19-year-old defender on Saturday having originally agreed a one-month deal in November.
As a Manchester City player, he was jailed in 2012 following a car crash which led to the death of two people.
"I'll never forget what I did, but need to try and get on with my life. Kav put faith in me and I owe him," he said.
"There are no amount of words to take it back and I'm sorry with all my heart for what I've inflicted on the families involved.
"I'd do anything to take it back, I mean that with all my heart."
Footage of Meppen-Walter's fatal collision in February 2012 was used in the BBC Three documentary 'License to Kill' about the dangers of youths driving too fast.
"People need to look at what I did and make sure they don't make the same mistakes," he told BBC Radio Cumbria.
"Prison has had a really positive impact on me. There was a lot of time to think and I realised how lucky I am and how much I love football.
"Anyone who knew me before the crash will know how different I am now."
The teenager has started Carlisle's last two matches against and
Kavanagh had expressed doubt over the club's ability to keep the youngster after his
"I didn't even consider getting fit and leaving straight away," Meppen-Walter explained. "Along with Kav's support, one of the most humbling things I've experienced is the fans' support - I couldn't have stayed without that."