Celtic 'paying for Rangers' absence', says Albert Ferrer
Last updated on .From the section Celtic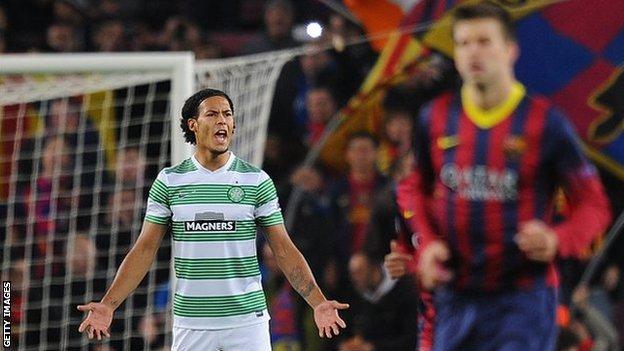 Celtic are paying the price in Europe for Rangers' exit from according to former Barcelona and Chelsea defender Albert Ferrer.
The former Vitesse manager was reacting to Celtic's
"Because they compete in the Scottish league without Rangers lately, probably the level has dropped a little bit," Ferrer told BBC Scotland.
"The domestic league is not at the level of Europe."
Celtic eased to another title last season while Rangers were winning League Two.
Ferrer said that it was therefore difficult for Celtic to bridge the gap once they play in the Champions League.
"When you go to Europe, there is a big step up and I think they're paying for that," said the Spaniard, who played more than 200 times for Barcelona from 1990 to 1998 before spending five seasons at Chelsea.
"With the problems they caused Barcelona at Celtic Park, even beating them last season, you maybe expect a bit more in terms of opposition and intensity in challenges.
"They defended and put two lines together, but they didn't really get into the fight in 50-50 balls, so it was more like a zone thing.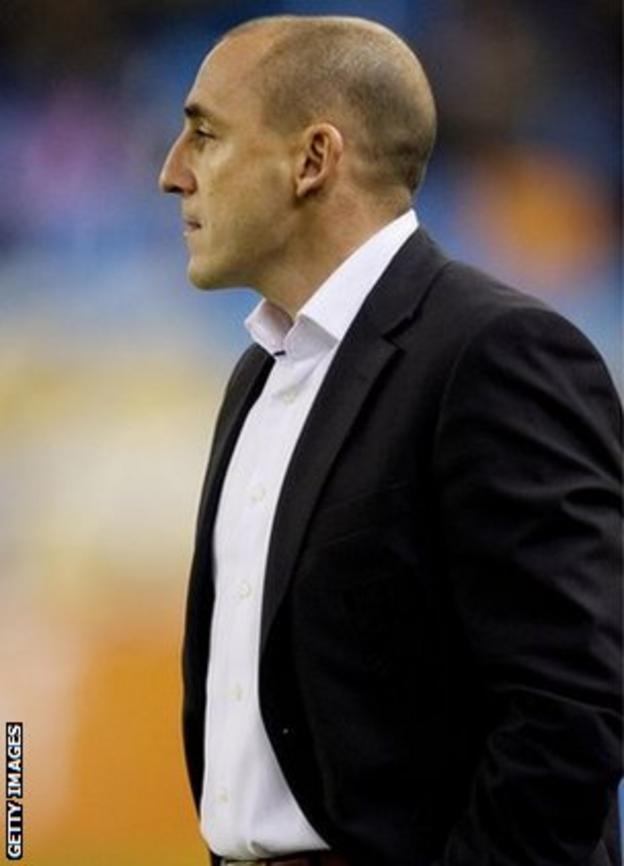 "If you do that and Barcelona have a good day, they can score six or seven."
However, Ferrer stressed that there were few teams who could have coped with Barcelona in the form they showed at the Nou Camp on Wednesday.
"When Barcelona are on top form, as they were, it is almost impossible to beat them," he said.
"Most of the top players were there. Iniesta and Messi were not there, but most of the best players were playing.
"They put on a great performance in, with some of the things they were missing in the last few weeks. A few things came together - Barcelona playing a fantastic game and Celtic suffering from not doing enough with the ball when they had it and ending up running after the ball for 90 minutes, which is very demanding.
"But again, it is probably not the best day to judge Celtic, going to Barcelona and losing 6-1, because many teams have done that."
There have been but Ferrer thought it would be difficult for any Scottish club to challenge the top sides in Europe in the present climate.
"I don't think many teams can compete with Barcelona financially - probably only three or four teams can compete with them - Man City, Real Madrid, Man Utd or Bayern Munich," he suggested.
"If you spend a lot of money on players, what is the thinking on that? In the domestic league, you're normally going to win it anyway.
"So, if you're spending money on big players, you are thinking more of competing in Europe.
"Will the investment be enough to compete with these four or five monsters? I don't think so.
"So I don't think it's worth it to spend a big amount of money on players because probably you can't get to the semi-finals while these teams are there with this amount of money to spend."