Rangers: Sandy Easdale increases influence at Ibrox club

By Alasdair Lamont
Senior football reporter, BBC Scotland
Last updated on .From the section Football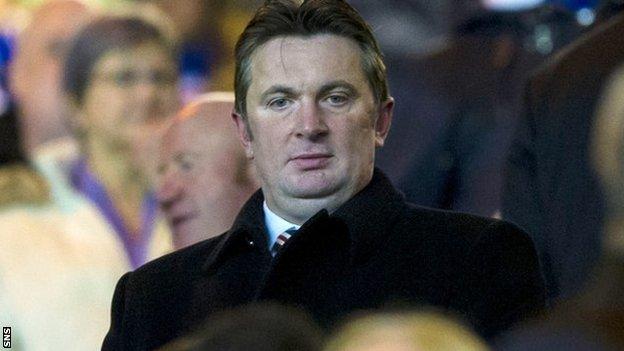 Sandy Easdale has acquired voting rights over a further 3.1% of Rangers shares, strengthening the current board's hold on power at Ibrox.
Easdale, whose brother James is on the Rangers board, now has voting rights over 26.6% of shares ahead of next Thursday's annual meeting.
Laxey Partners (11.64%), Mike Ashley (4.61%) and Richard Hughes (3.38%) are also likely to be loyal to the current regime.
That edges them closer to a majority.
Opponents of the board had hoped a large-scale fan protest at the weekend and meetings with institutional investors would sway things against the incumbents.
The battle between chairman David Somers and his fellow board members and those looking to oust them has become increasingly bitter in recent weeks.
Somers, chief executive Graham Wallace, finance director Brian Stockbridge and non-executive director James Easdale all face a re-election vote on 19 December.
Four other shareholders - Paul Murray, Malcolm Murray, Scott Murdoch and Alex Wilson - will also have their bid to become directors decided upon by stakeholders.