English footballers guilty of match fixing in Australia
Last updated on .From the section Football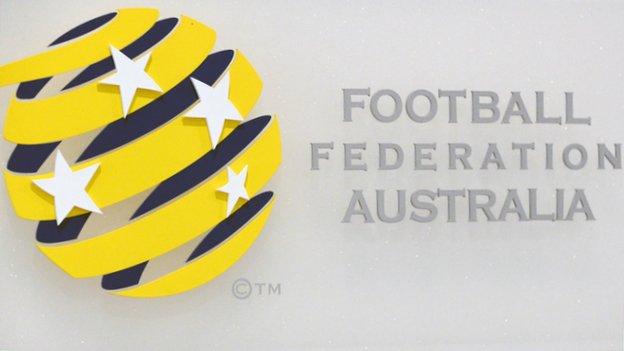 Two English footballers have admitted helping to fix games in Australia for a global betting syndicate.
Reiss Noel and Joe Woolley, both 24, were fined after pleading guilty to conduct that corrupts a betting outcome at Melbourne Magistrates' Court.
The pair, who played for Southern Stars in the Victorian Premier League, have agreed to help prosecutors in the case.
Malaysian ringleader Segaran Gsubramaniam, 45, also pleaded guilty and will be sentenced next year.
A coach and two further Southern Stars players are awaiting trial and have been suspended by Fifa and banned by the Football Federation of Australia.
The match-fixing allegations relate to a run of four games in which the team, which plays in Australia's second-tier, conceded 13 goals without scoring.
Noel and Woolley used to represent AFC Hornchurch in England's non-league and have been fined $2,000 (£1,100) and $1,200 (£650) respectively.
Prosecutor Peter Rose said in court that the pair were skilled players who had manipulated the results of games according to instruction.
Defence lawyer Anthony Brand said the two players received instruction from team manager Zia Younan.
He added each were "expendable'' parts of the syndicate's "hit-and-run'' operation and both knew their careers in the sport were "completely finished".
The multi-million dollar betting syndicate, which also has links to Hungary, was discovered by police in September, with Gsubramaniam described as the linchpin of the operation in Australia.
Younan, 36, alongside players David Obaze, 23, and Nicholas McKoy, 27, have also been charged with match-fixing offences and will next appear in court on 20 December.