Kenny Shiels: 'I'm up against Scottish managerial network'
Last updated on .From the section Football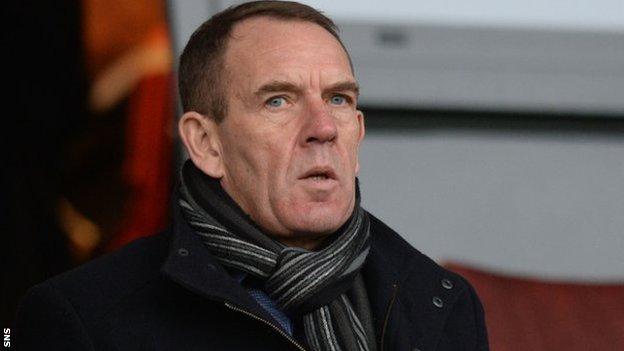 Former Kilmarnock manager Kenny Shiels believes "it will be difficult" to find another job in Scotland because he did not play football in the country.
The 57-year-old Northern Irishman is
"It's not a mafia as such, but there's this network that other people have. They've played in Scotland," he said.
"To have played in Scotland is a fantastic advantage in getting a job in Scotland."
Speaking on BBC Radio Scotland's Sportsound, Shiels pointed to the most recent top-flight managerial appointments.
Four at one time played for Rangers - Allan Johnston succeeded Shiels at Kilmarnock, Derek McInnes is now in charge of Aberdeen, John Brown is back at his former club, Dundee, while Butcher has switched to Hibernian.
Dundee United manager Jackie McNamara was a stalwart with Celtic.
Shiels, meanwhile, had a playing career back in his homeland with, among others, Bridgend United, Distillery and Harland & Wolff Welders before moving into management with former clubs Tobermore United, Carrick Rangers, Coleraine, Ballymena United and Larne then leading Northern Ireland's Under-17s.
"The last five appointments from without a club in the SPL has all been former Old Firm players and what a massive example that is," said Shiels,
"For me, they've got a network of people who can help them to get a job.
"It's like Sir Alex Ferguson. How many jobs has he got in England for people?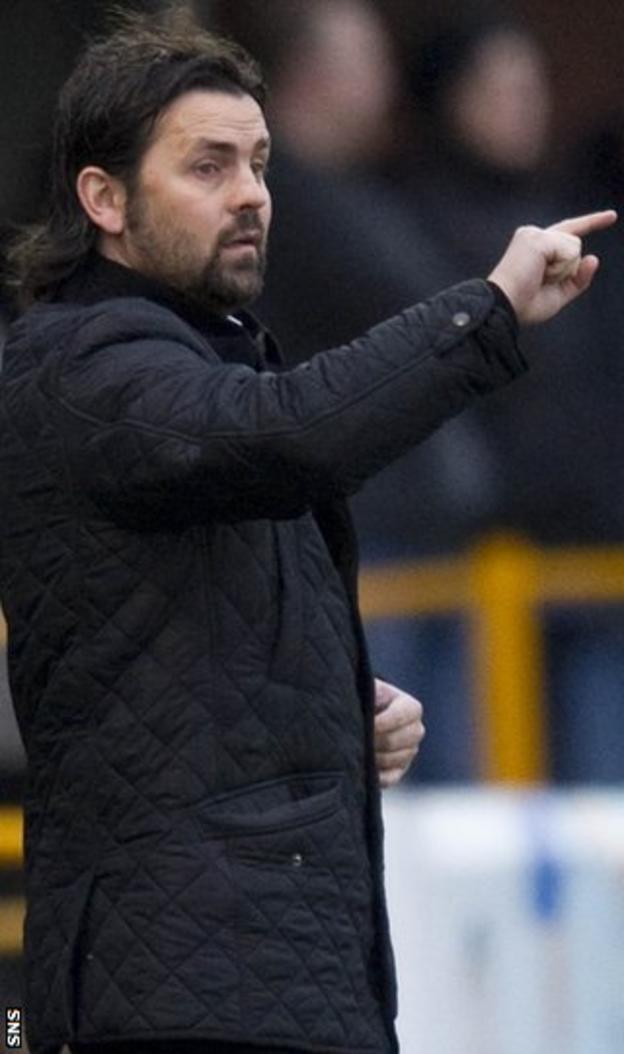 "It is the same but in a smaller scale up here. If you've played for Celtic or Rangers in your career, you've got a darned good chance because of your profile to go to a club in the SPL or any club."
Shiels stressed that he was not saying that the likes of McNamara, McInnes, Johnston and Butcher got their jobs only because they once played for the Old Firm.
"The Old Firm connection has helped them in addition to them doing a good job," he said.
"There is definitely a correlation if you look at the appointments in Scotland."
Shiels has talked to Caley Thistle about their vacancy along with former Celtic defender and Falkirk, Hibs and Hartlepool United manager John Hughes,
Inverness said last week that they would
"That process is in the later stages at the moment and I think it's unfair of me to discuss that in any shape of form," said Shiels, who admitted he is "desperate" to get back into management.
"They have done fantastically well. They've taken the mantle of a team from the Highlands and they've used a lot of motivational tools to help them.
"They are playing really, really well. They're not conceding goals, they're scoring goals. Isn't that what you want? That's utopia.
"Whoever gets that job will have a hard act to follow and in his 11 games this season Terry has won seven - that's fantastic.
"Even the bigger clubs, like Aberdeen and Dundee United, would be proud of that record.
"What I will say about myself - and I've had plenty of time to step outside my own body to have a look at myself - is that it's going to be difficult for me to get a job in Scotland and I'm starting to realise that."