Premier League: Garth Crooks's Team of the Week

By Garth Crooks
Football Analyst
Last updated on .From the section Football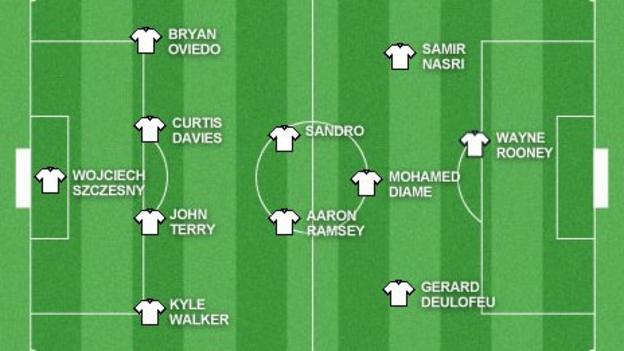 Aaron Ramsey produced a masterclass against Cardiff as Arsenal continued their impressive form to remain clear at the top of the Premier League.
Liverpool suffered a shock defeat against Hull, who had an impressive defender in their ranks, while Manchester United failed to rein in the leaders with a draw at Tottenham.
Chelsea, Manchester City and Everton all enjoyed resounding wins, with West Ham's victory over Fulham seeing the end of Martin Jol's reign at Craven Cottage.
Take a look at my team of the week and see if you agree with my selections.
GOALKEEPER - WOJCIECH SZCZESNY (Arsenal)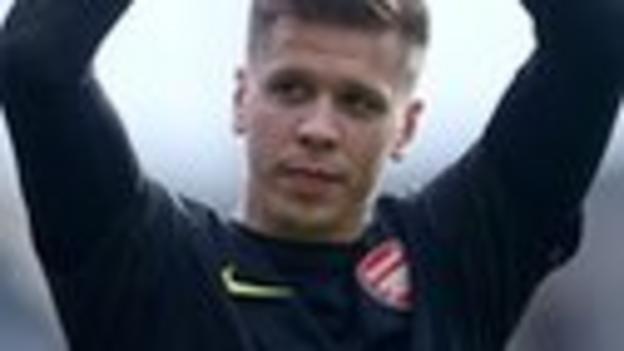 Last week I selected Liverpool's Simon Mignolet, who had conceded three goals against Everton but was exceptional. This week I've gone back to the sort of performance that can win you titles. Wojciech Szczesny achieved what Manchester City's Joe Hart and Manchester United's David De Gea could not, and kept a clean sheet against Cardiff. Szczesny didn't have to do a great deal in the 3-0 win but when he was called upon he was equal to the task and that is all that matters when you have title ambitions. Tottenham and Liverpool fans, please note: Arsenal's form is to be taken very seriously.
Did you know? Szczesny has the best saves-to-shots rate of any regular Premier League goalkeeper this season at 81%.
DEFENDER - BRYAN OVIEDO (Everton)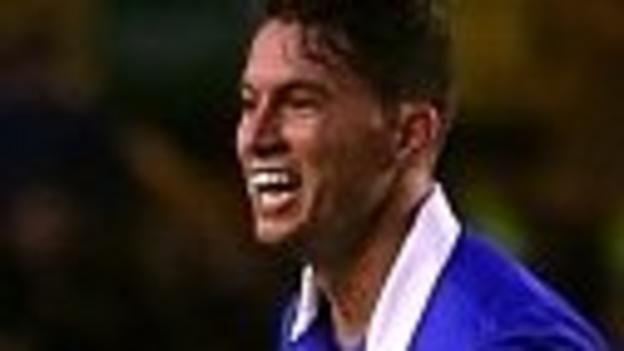 It cannot be easy being an understudy to Leighton Baines, one of the best full-backs in the country. But in the absence of Everton's regular left-back through injury, Oviedo was superb in attack and defence and capped an impressive display with a well-deserved goal.
Did you know? Oviedo has one goal and two assists in only two Premier League starts for Everton.
DEFENDER - CURTIS DAVIES (Hull)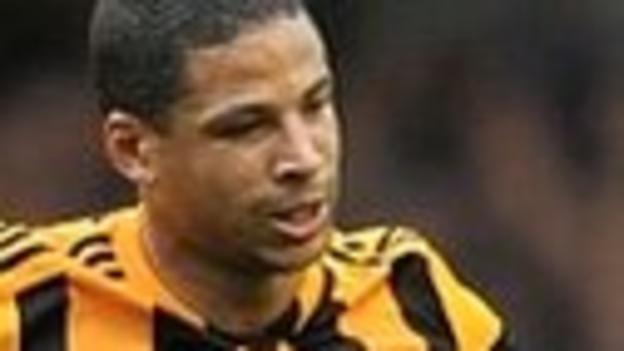 It's not often you can say that Liverpool striker Luiz Suarez hardly got a kick, but that's what Curtis Davies will have been telling his mates last night as he celebrated Hull's first win over Liverpool. Not only did Davies play well but he looked like a defender with real authority.
Did you know? Davies has faced Liverpool more than any other team in the Premier League (seven times). Sunday was his second win against the Reds.
DEFENDER - JOHN TERRY (Chelsea)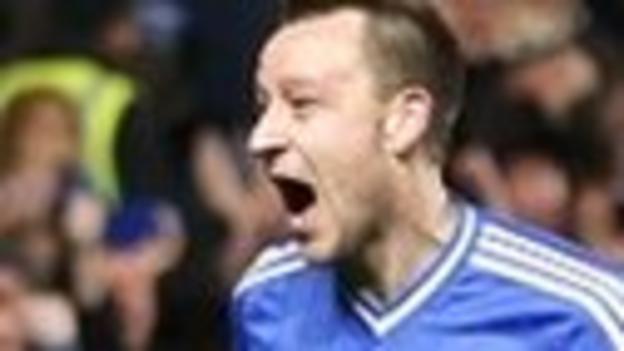 Whatever your thoughts on John Terry you cannot fault his commitment, enthusiasm or drive. When the chips are down and you're in a battle there can be no better man on a football field. Against Southampton, his movement and headed finish in the 3-1 victory was superb. Without doubt, it was the turning point in the game.
Did you know? Leighton Baines is the only defender to have scored as many Premier League goals in 2013 as Terry (five each).
DEFENDER - KYLE WALKER (Tottenham)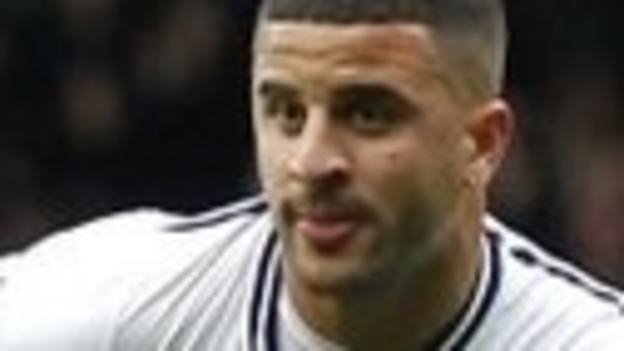 It wasn't just his goal in the 2-2 draw with Manchester United that impressed me, although I do like my defenders to pop up with the occasional finish, but also his tireless raids down United's left side. With United left-back Patrice Evra booked early in the first half and treading on thin ice, it presented Walker with an opportunity to take the game to the France international, and he did.
Did you know? Walker's strike against Manchester United was his first Premier League goal since April 2012.
MIDFIELDER - SANDRO (Tottenham)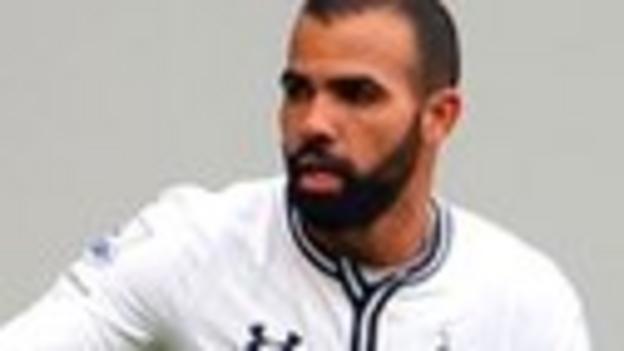 After the shambolic performance against Manchester City last Sunday, Tottenham looked like something resembling a Premier League team against Manchester United this week. One of the main features of Spurs' well-earned point against United was Sandro, who was at the heart of everything worthy in Tottenham's play. His 25-yard goal wasn't bad either.
Did you know? All three of Sandro's Premier League goals have come in London, but Sunday's effort was his first at White Hart Lane.
MIDFIELDER - AARON RAMSEY (Arsenal)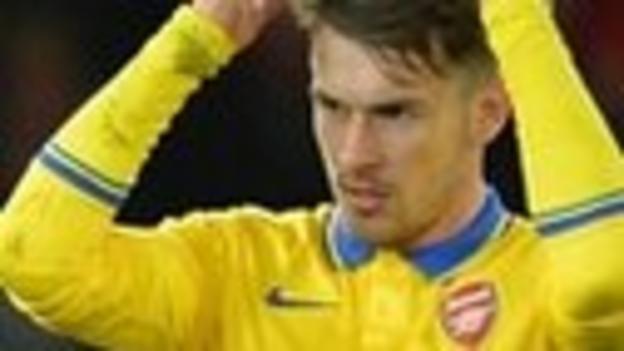 I don't think there can be any greater accolade than when a former player acknowledges respect for his former club by not celebrating a goal. Aaron Ramsey scored two against Cardiff and didn't celebrate either in the midst of what could only be described as a masterclass. The response by Cardiff City fans was typical of football supporters from years ago, appreciatively applauding their former player even after he had scored for the opposition. Well done Cardiff fans, you were almost as impressive as Ramsey.
Did you know? Ramsey has now scored more Premier League goals this season (eight) than in his previous five seasons for Arsenal combined (seven).
MIDFIELDER - GERARD DEULOFEU (Everton)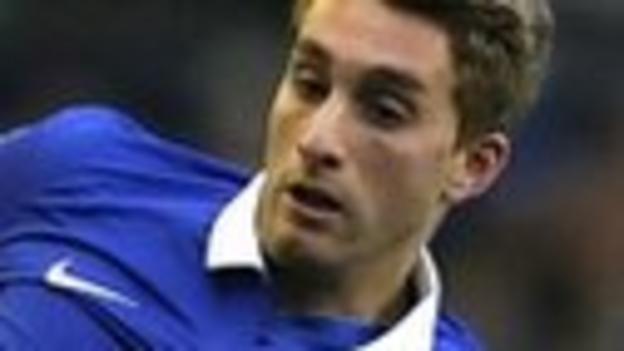 It looks like Barcelona might have another diamond on their hands, and one they are happy for Roberto Martinez to polish. The teenager only came into the Everton line-up in place of Kevin Mirallas and he looked immense in the 4-0 win over Stoke. Martinez needs to be careful because with Deulofeu and striker Romelu Lukaku both at Everton on loan, he could find two of his best players back with their original clubs next season. And then what?
Did you know? Deulofeu had more shots on target than any other Premier League player this weekend (four)
MIDFIELDER - MOHAMED DIAME (West Ham)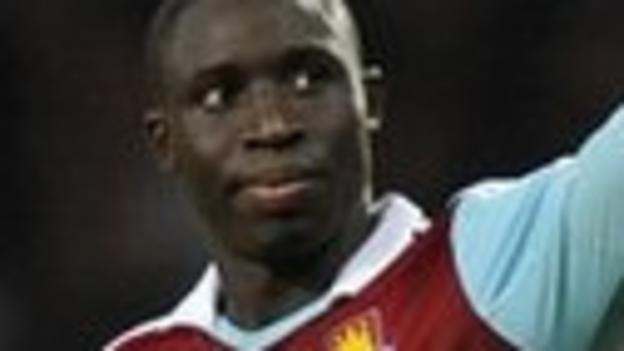 West Ham boss Sam Allardyce is well known for using his statistics sheet wherever possible in football. So what was he doing waiting for over an hour to bring on Carlton Cole, his only recognisable centre forward, when the striker's goal scoring record against Fulham is superb? It's a good job Mohamed Diame was in tremendous form. He practically carried the Hammers on his own for over an hour in the 3-0 win over Fulham and was arguably the man responsible for making sacked manager Martin Jol's position untenable.
Did you know? Diame had fired in more shots without scoring than any other player going into this weekend's games (27, including blocked) but scored against Fulham.
MIDFIELDER - SAMIR NASRI (Man City)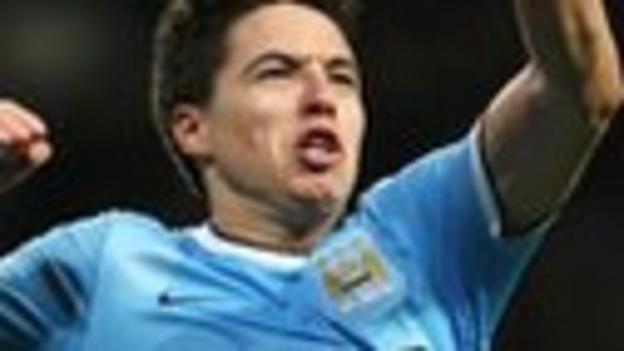 City fans have been waiting for Sami Nasri to start playing like we all know he can and his two goals against Swansea were evidence he is starting to flourish again. In a season when the title race looks like it could go to the wire, Nasri might be the piece in the City jigsaw that gives Manuel Pellegrini's men a chance. They cannot keep relying on David Silva and Yaya Toure alone.
Did you know? Nasri has four Premier League goals this season, already twice as many as he managed under former boss Roberto Mancini in 2012-13.
FORWARD - WAYNE ROONEY (Man Utd)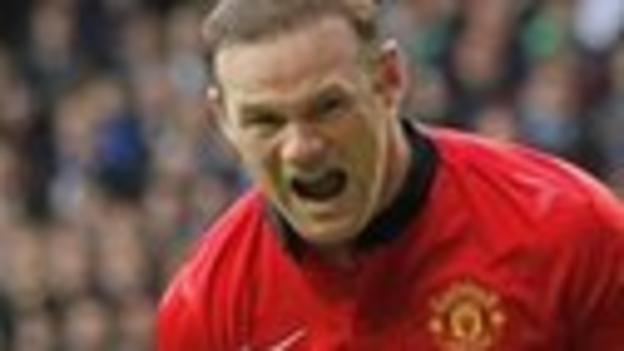 I was speaking to my uncle Ben on Saturday and said that Aaron Ramsey was almost certain to be the unanimous choice for footballer of the year. He took the glass of champagne out of my hand and said: 'You mean Wayne Rooney, don't you?' I told him that he had made a very good point and promptly went home.
Did you know? Rooney needs one more goal to become the second player to score 150 Premier League goals for one club (after Thierry Henry at Arsenal)