Kaka eyes turning point for AC Milan against Celtic
Last updated on .From the section Football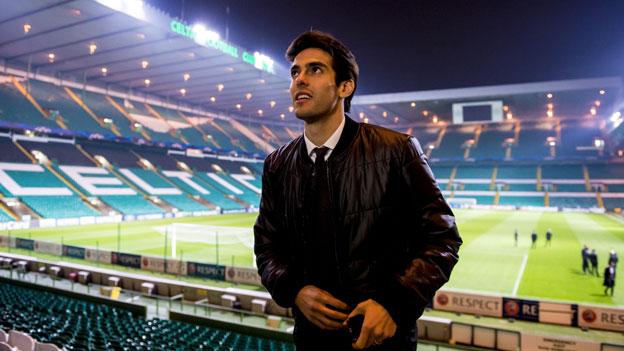 Kaka believes a win over Celtic could be a turning point for AC Milan's season amid reports that defeat could cost the Italians' coach his job.
Massimiliano Allegri is under pressure with his side sitting 13th in Serie A ahead of
"This is going to be a very difficult match. But, by winning tomorrow, we could kick-start our season," said midfielder Kaka.
"We could even qualify if we win and the other result goes in our favour."
Celtic are top of the Scottish Premiership once more but sit bottom of Group H and are desperate for a win to retain hopes of qualifying behind leaders Barcelona.
"It's definitely a challenge to put indifferent form and off-field problems to the side.
"At this moment, the atmosphere is a little bit tense, but this tension is not bad sometimes.
"Sometimes you can use this tension and this pressure for a good reason and it could be a bit motivation for us.
"We are always under pressure at Milan. We are seven matches now without a win and the pressure to end that bad run certainly gets more and more."
Kaka and team-mate Christian Abbiati spoke to furious fans outside the San Siro following
The Brazilian insisted that Milan had played well and were unlucky not to win the match but thinks three points against Celtic are more important now than a good performance.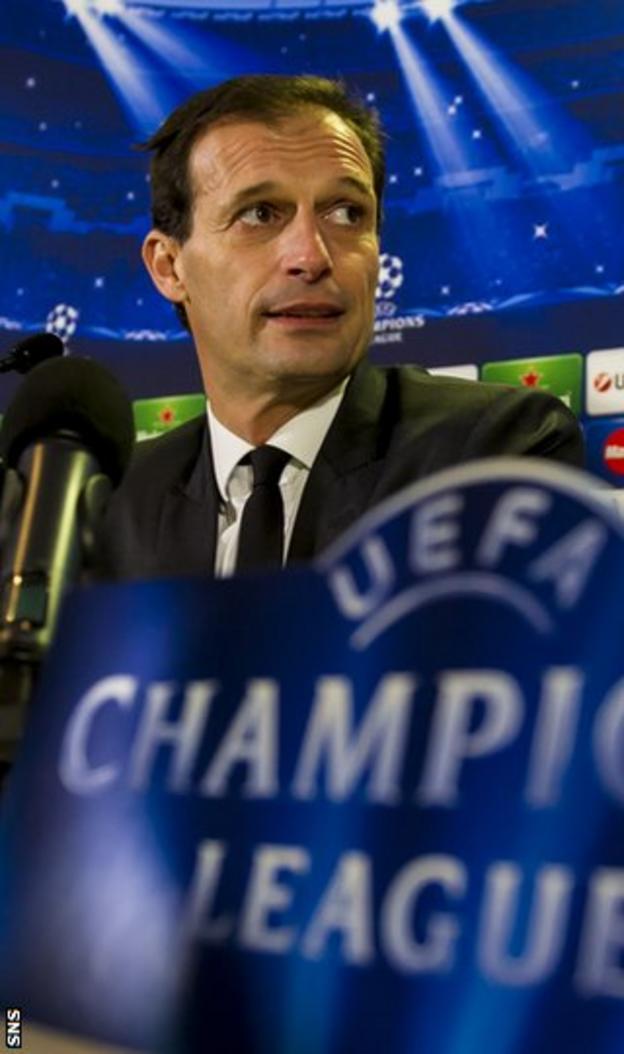 Allegri denied failure to secure a win, and book their place in the knockout stages, would cost him his job.
"Not at all," he said. "Playing against Celtic will be very difficult.
"Maybe even a win for us won't be enough depending on what happens in the other match."
Responding to reports about players reporting late for training, he said: "What makes me angry is that false information gets out.
"For reports to say that five players were late for training is nonsense. I'd like to know where these stories come from."
When asked about his relationship with Mario Balotelli in particular, Allegri insisted that the former Manchester City striker, who missed a penalty against Genoa, was in his plans for the match in Glasgow.
"He will play tomorrow night," the coach added. "We've always got high expectations for Balotelli.
"I personally have a good relationship with him.
"For the last six months of last season after he arrived in January, he was very important for getting into the Champions League.
"He's going to be important for the rest of this season too."