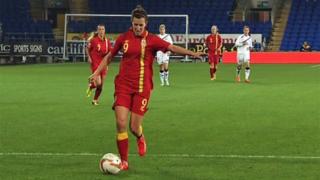 Sport Wales follows Wales Women
Sport Wales goes behind the scenes for Wales Women's preparations for their vital World Cup qualifier against Belarus.
The squad are hoping to reach a major final for the first time.
Ian Hunt reports from the team camp and follows them to the Cardiff City stadium where he sees them overcome Belarus 1-0.