Pop 'idol' footballer forces fixture shift in Sweden
Last updated on .From the section European Football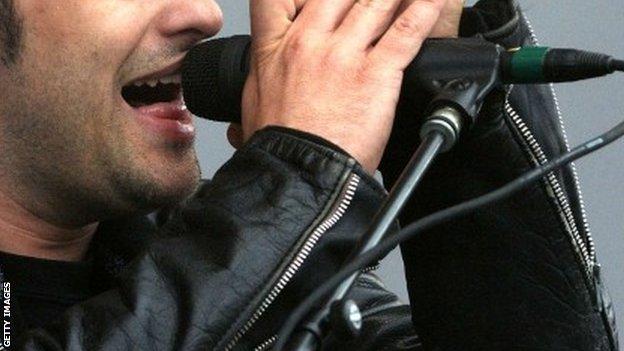 A footballer in Sweden has become a pop sensation on a talent show - sparking controversy after a match was moved to accommodate his singing performances.
Midfielder Kevin Walker, of Swedish second-tier club GIF Sundsvall, has become a hit on TV4 show idol.
But TV4 also owns the rights to second division games, and has moved a Sundsvall match to avoid a clash.
"It's ridiculous, TV can do whatever they want," Degerfors midfielder Niklas Kllingberg told newspaper Sportbladet.
"When our goalkeeper came back from the Under-21s, it's been difficult to move matches. He's had to play the next day. Now a game is moved because Kevin is singing."
Walker was born in the Swedish city of Obrero to Irish father Pat, who played for Gillingham between 1977 and 1981 and represented the Republic of Ireland at Under-21 level.
The 24-year-old's performances on Idol have caused TV4 to move third-placed Sundsvall's televised away match at Assyriska to 20 October.
"There will be no clash with 'Idol'," TV4's head of sport Emil Osmanbergovic told news agency TT.
Walker, who is eligible for the Republic of Ireland through his father, compared his double life to that of superhero Batman and his alter ego Bruce Wayne.
"I'm living a Bruce Wayne life at the moment," Walker said.
"I play football during the week, and then take part in Idol at the weekend. It's different for me than the other participants."
Asked if it was possible to combine the talent show with professional football, TV chief Osmanbergovic said it was "as long as the company owns the broadcast rights for both events".