Garth Crooks's team of the week

By Garth Crooks
Football Analyst
Last updated on .From the section Football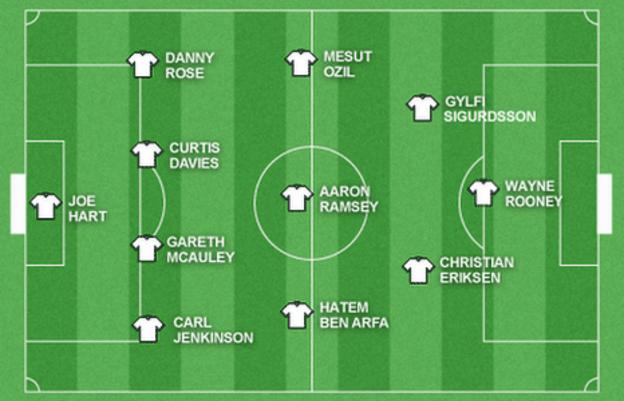 Arsenal cruised to a third successive Premier League win at the expense of Sunderland to move joint top of the table.
Alongside them are London rivals Tottenham, who produced a stellar display at home to Norwich, and Liverpool, who play Swansea on Monday.
Elsewhere, Everton and Newcastle picked up important wins, but Manchester City could only manage a draw at Stoke.
Take a look at my Team of the Week and see if you agree with my selections:
GOALKEEPER - JOE HART (Manchester City)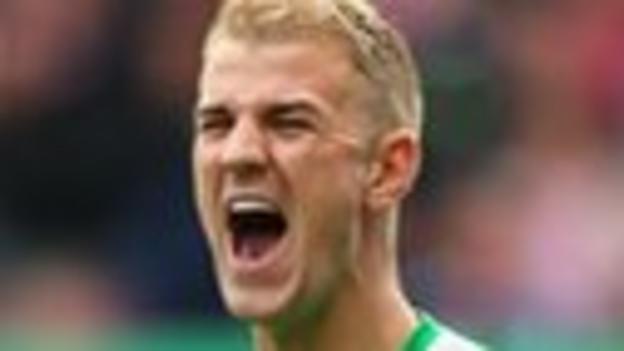 Stoke striker Kenwyne Jones should have had a hatful of goals and, if it were not for Joe Hart, he could have. After a shaky start to the season, Hart looks like he is finally starting to show some form.
Did you know? Since the start of last season, no goalkeeper has kept more clean sheets in the Premier League than Joe Hart (21).
DEFENDER - CARL JENKINSON (Arsenal)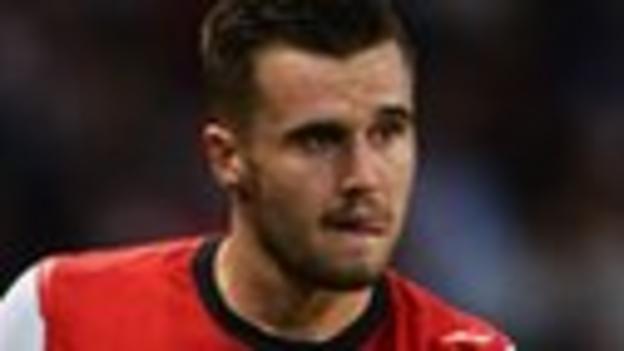 I got the distinct impression that this lad left Charlton for Arsenal too soon. However, he is beginning to look every bit a Premier League player every time I see him. It was Jenkinson's cross that was responsible for Aaron Ramsey's first goal against Sunderland, and the full-back was always prepared to get involved in the action.
Did you know? The right-back has attempted 14 crosses from open play this season, more than any other Arsenal player.
DEFENDER - CURTIS DAVIES (Hull City)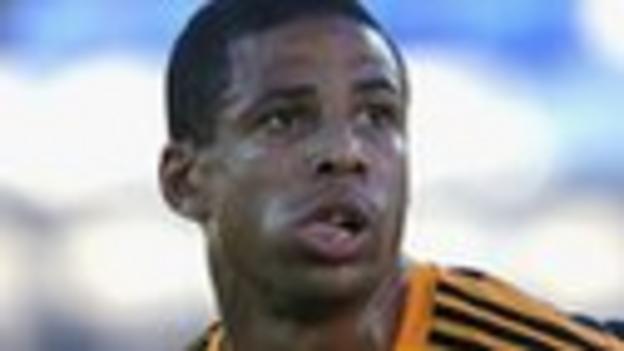 The 28-year-old defender scored his first goal of the season in the 1-1 draw against Cardiff. He is a player who, in my opinion, is still to fulfil his true potential, but Hull City is definitely a move in the right direction.
Did you know? This season, no player has made more clearances for the Tigers than Curtis Davies (36).
DEFENDER - GARETH McAULEY (West Brom)
I was tempted to select team-mate and fellow centre-back Jonas Olsson in this position until I saw Gareth McAuley's superb header from a set-piece snatch a point for the Baggies from a desperate Fulham. Just as well as West Brom manager Steve Clarke was looking a little desperate himself at the time.
Did you know? McAuley's late equaliser against Fulham was the Baggies' first Premier League goal this season.
DEFENDER - DANNY ROSE (Tottenham)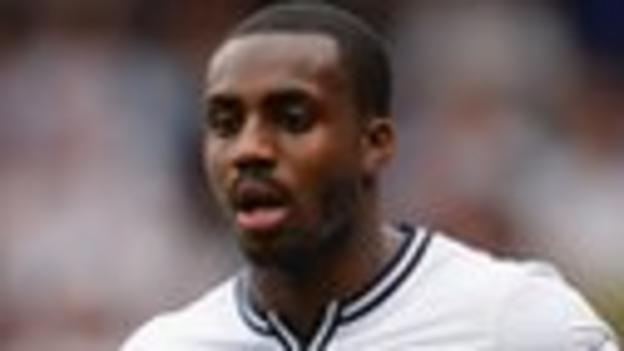 Danny Rose is another Tottenham player who has returned to White Hart Lane after a loan spell looking like a player with a big future.
The two blocks he produced to deny Norwich striker Ricky van Wolfswinkel from scoring were enough to make your eyes water.
Did you know? Danny Rose's passing accuracy rate against Norwich was 91.8%, higher than other player that started for Spurs.
MIDFIELD - HATEM BEN ARFA (Newcastle)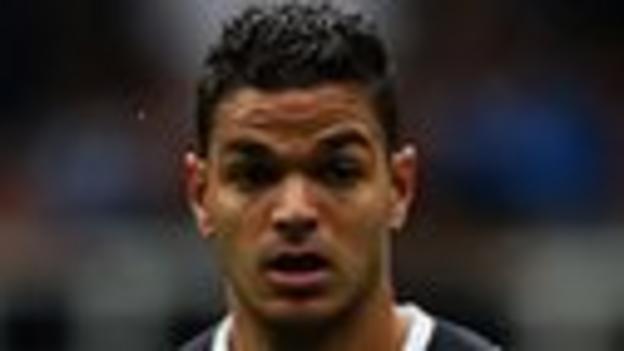 Newcastle manager Alan Pardew has replaced the frown with a smile and the pregnant pauses with praise for his talisman: Hatem Ben Arfa.
The Frenchman was superb against Aston Villa, the second consecutive game for the Magpies in which he has impressed.
Did you know? With his strikes against Fulham and Aston Villa, Hatem Ben Arfa has now scored back-to-back Premier League goals for the first time in his career.
MIDFIELD - AARON RAMSEY (Arsenal)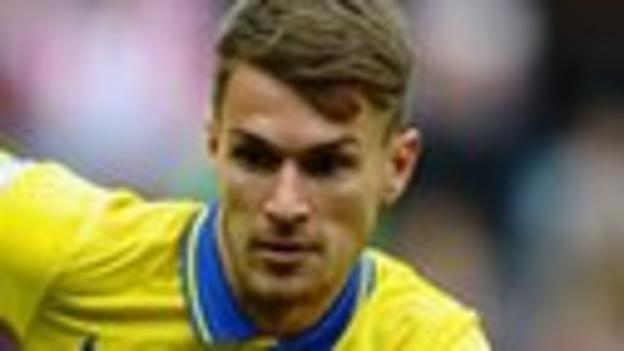 You cannot underestimate the impact a fractured leg can have on a professional footballer - both physically and psychologically.
Aaron Ramsey has not only recovered from a shocking break but he is now playing some of the best football of his career. Another outstanding display for the midfielder and the Gunners.
Did you know? 2013-14 is already Aaron Ramsey's most prolific season for Arsenal with five goals in all competitions.
MIDFIELD - MESUT OZIL (Arsenal)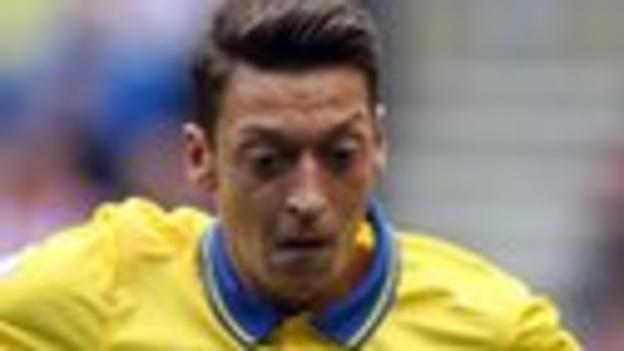 Mesut Ozil looked like he had been playing for Arsenal all his life and not a player playing for a new club for the first time.
The former Real Madrid midfielder began his debut for Arsenal with a prayer, although he did not need any divine help. He practically tore Sunderland apart all on his own.
Did you know? Since 2008-09, Mesut Ozil has registered 73 goal assists, more than any other player across Europe's top five leagues.
FORWARD - GYLFI SIGURDSSON (Tottenham)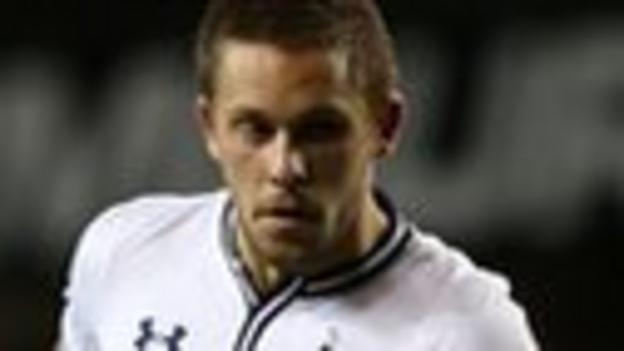 John Hartson spoke with glowing praise on Final Score about this player's performance for Spurs in the 2-0 win against Norwich. His first goal was so technically brilliant that Hartson's jaw visibly dropped while watching in the studio.
The Iceland international was unlucky not to get a hat-trick on the day and his link-up play with Christian Eriksen is another feature well worth keeping an eye on.
Did you know? Sigurdsson's brace against Norwich was his third in the Premier League. However, it was his first on home soil.
FORWARD - WAYNE ROONEY (Manchester United)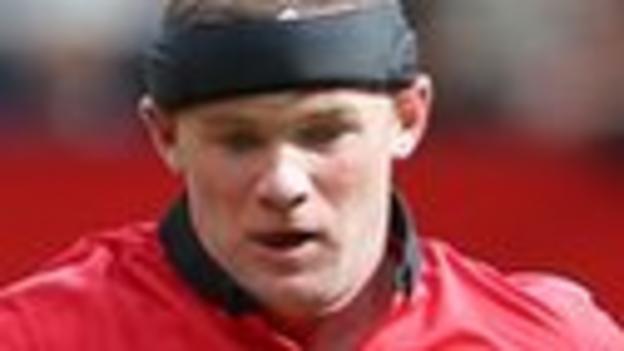 Wayne Rooney played the most mesmerising pass to Robin van Persie in the first half against Crystal Palace, which put the Dutchman clear on goal with only the keeper to beat. Not only did Van Persie fail to score, but he also failed to acknowledge the pass from Rooney.
Scoring goals will set Old Trafford alight but the occasional acknowledgement of a world-class pass from a world-class player will go down just as well with an appreciative United crowd.
Did you know? Rooney has now scored or assisted 40 goals in his last 44 Premier League appearances.
FORWARD - CHRISTIAN ERIKSEN (Tottenham)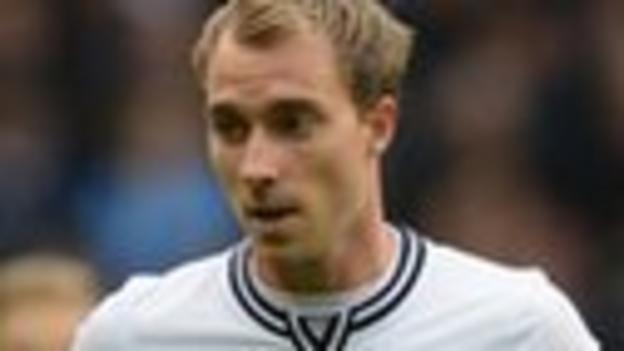 A most impressive debut crowned by the most exquisite of passes for Gylfi Sigurdsson's opening goal against Norwich.
The former Ajax favourite appears comfortable on the left or right side and has enough Champions League experience to be a major asset for Tottenham's European campaign and all for a mere £12m at the tender age of 21.
Did you know? Eriksen has already assisted four goals in five league games in 2013-14 (for Ajax & Spurs).