Feel-good factor returning for Scottish football - Stewart Regan
Last updated on .From the section Football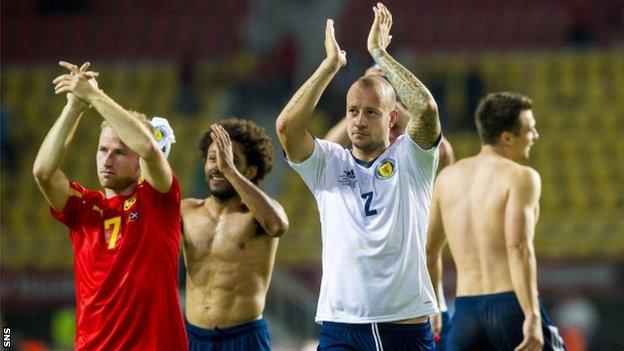 Scottish FA chief executive Stewart Regan believes a "feel-good factor" is returning to the nation's football.
The new Scottish Professional Football League and Scottish Lowland Football Leagues, plus , have given him renewed hope for the future.
"It is about progress and restoring pride and that's what we're starting to see," Regan told BBC Scotland.
"It is early days, but there's definitely a feel-good factor."
The SPFL was formed by the summer merger of the Scottish Premier League and Scottish Football League.
Meanwhile, the SFA's new Lowland League will act, along with the Highland League, as part of a pyramid system into the senior set-up.
"It is very difficult to say it has made a huge impact," said Regan
"We won't know that until the end of the season when we analyse the statistics overall.
"But I went to a number of games early in the season within the new Scottish Lowland Football League, where we have an opportunity for teams who are ambitious to rise up the ranks and, from the end of next season, enter the Football League. That's a great good news story because it gives ambitious clubs the chance to achieve their potential."
Strachan's national team moved off the bottom of World Cup qualifying Group A with a on Tuesday to build on recently praised performances against Croatia and England.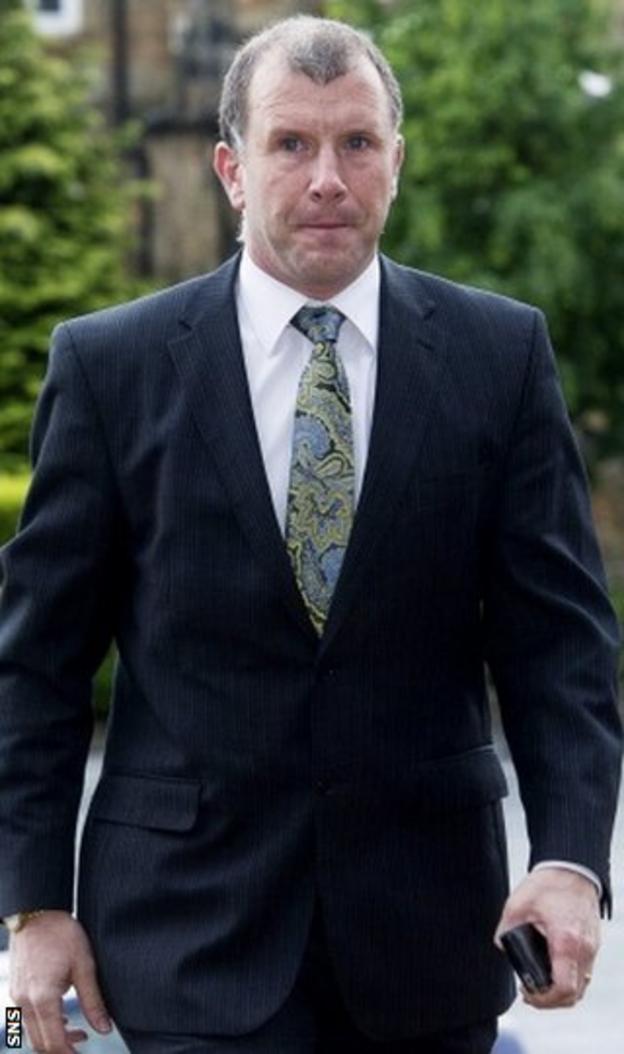 "We're still not that far off the bottom of the group and we've still got an awful long way to go," said Regan.
"But what's impressive is the way that Gordon has managed to turn the players around and started to get a team performance that's restored some pride."
Strachan, who took over after Craig Levein was sacked in October, is now planning for the next European Championship qualifying campaign.
"Gordon's now identified a number of players who quite clearly can do a job for him," said Regan.
"They all want to play and competition for places is a very healthy thing.
"It is quite exciting. Gordon can take us forward. There are 24 places up for grabs for France 2016, nearly 50 per cent of the European nations, so we'll never have a better chance of qualifying."
The new SPFL is still lacking a sponsor, highlighting the lack of finances available for Scottish clubs compared to their counterparts in England.
"We know that the game is not as healthy as we'd like it to be, we know we don't have as much money coming into Scottish football as they have south of the border," said Regan.
"However, the Scottish FA have done a very healthy television deal through Uefa that gives us some certainty until 2018, the Scottish Professional Football League have re-signed their own broadcasting contracts and brought in some new monies from overseas, which has helped give clubs a little bit of comfort about how much money they will have coming in for this season, but there's still work to be done.
"I don't think having a sponsor is the end of the world. The reason I say that is because you can knee-jerk sometimes into taking a sponsor perhaps at a lower value just to say that you've ticked the box.
"This is about finding the right partner to work with who is perhaps prepared to work with you for the longer term."