Premier League clubs 'must keep fans on board' says Uefa chief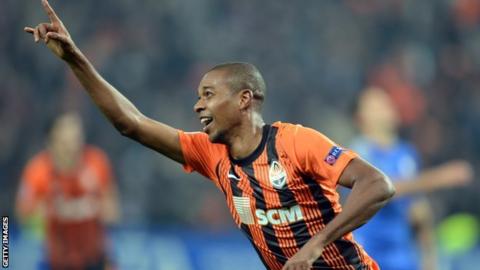 Premier League clubs have been urged to seek a balance with fans over the price of watching football as teams strive to get richer but still comply with Financial Fair Play regulations.
European governing body Uefa introduced FFP to help prevent clubs overspending and risking their long-term future.
But Uefa general secretary Gianni Infantino says clubs must not increase revenue at the expense of supporters.
"It's important to keep the fans on board," he told BBC Radio 5 live.
Speaking to the station for its 'Premier League: State of Play' programme, Infantino added: "Fans are the only ones who remain loyal throughout their life to the club.
"Everybody else sooner or later changes - players, managers, even owners - so a dialogue with fans to find the right balance is a good thing."
This summer's transfer window closes on 2 September, but Premier League clubs have already spent more than £350m.
The dramatic increase in television money - a rise of 70% on the previous deal, which saw revenues of £3bn generated - has given clubs added spending power but the desire to compete for the game's top players and not fall foul of Uefa's new financial rules has put increased emphasis on other revenue streams, such as ticketing.
Some supporters groups have complained about the high cost of watching teams play.
Last January, Manchester City fans returned 900 tickets for their Premier League game at the Emirates stadium in protest over a £62 price tag, while the Football Supporters' Federation has called for away tickets to be capped at £20.
More significantly perhaps, many critics of Uefa believe FFP is being ignored.
In the Premier League, Manchester City may have sold Carlos Tevez and others, but they have spent around £90m collectively on Jesus Navas, Fernandinho, Stevan Jovetic and Alvaro Negredo.
French league side Monaco have also invested significantly under their new Russian billionaire owner, Dmitry Rybolovlev, with Colombian striker Radamel Falcao costing 60m euros (£51.4m) alone from Atletico Madrid.
And Qatari-owned Paris Saint German have spent an estimated 300m euros (£257m) since 2011, splashing out 64.5m euros (£55.2m) last month on Uruguayan forward Edison Cavani from Napoli.
Liverpool co-owner John W Henry told a Norwegian newspaper recently that he thought FFP was not working and that he was "very unsatisfied" that clubs "haven't taken the rules seriously".
But Infantino insists clubs are alive to the dangers of breaching FFP rules and warns that those who fail to comply will face possible exclusion from European competition.
"A year ago, we warned that this is the last wake-up call for the clubs and that the rules have teeth," he said.
"The break-even rule will enter into force next season, taking into account the figures of this season and last season.
"The clubs know the rules. If they haven't generated enough revenue to perform these transfers, then there will be sanctions - sanctions which could be a warning or a fine or a restriction on registering new players or, finally, an exclusion."
Clubs hoping to take part in the Champions or Europa Leagues must balance their football-related expenditure over a three-year period.
They can lose 45m euros (£37.5m) over the three years to 2013-14, falling to 30m euros from 2015-16 but then must have losses below £8.8m by 2018.
It is not until 2018 that clubs have to bring their annual losses below £8.8m.
Infantino says 41 clubs have been excluded from European competition in the last five years, with eight clubs denied entry this season.
"These messages are out there," he added. "Big clubs as well as small clubs, the rules are there."
After seeing the difficulties that clubs such as Leeds United and Portsmouth encountered after profligate spending on big-name players, Infantino says Uefa was forced to act to curb the risks many were taking.
"Clubs were seeing a lot of money being spent by others and entering into a spiral which is detrimental for the whole game," said Infantino.
"The financial fair play rules have been introduced and implemented not to punish clubs but to help the clubs. It's better for them to have a sustainable business mode, a long-term business model."