SPFL: New Scottish league brands unveiled
Last updated on .From the section Football443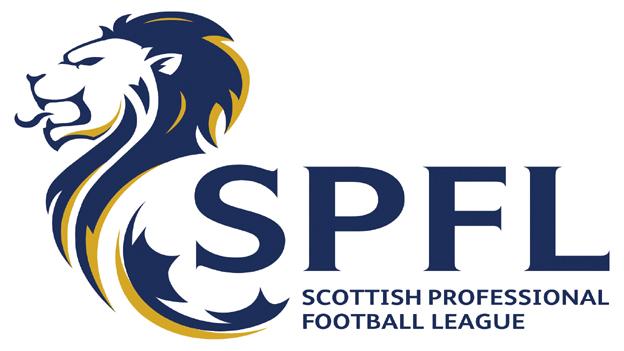 The Scottish Professional Football League has revealed the names of its league competitions.
The new top-flight will be called the Scottish Premiership, with the old First Division renamed the Scottish Championship.
Divisions Two and Three will now be known as Scottish League One and Scottish League Two.
"A mountain of work has been done over the summer to get to this point and I believe there is much more that can be done," said SPFL chief executive Neil Doncaster.
"The new league set-up reflects very much the recommendations Henry McLeish made in his report for the future of Scottish football.
"To have clarity on the names of each division and to have a logo that demonstrates the passion, the excitement and the drama of Scottish football, I'm thrilled."
Pressed on the branding's similarity with the English Premier League, Doncaster said: "People are certainly familiar with what it represents and when the names changed in England we saw the Championship being elevated in terms of stature within the game.
"And our sincere hope is that will also be the case here. So many of the changes we've created in terms of redistribution - around £1.5m being re-distributed away from the top division into the second tier; to have play-offs to keep the division alive within the Scottish Championship right the way to the end and so much of the benefit will be about the Championship clubs and ensuring full-time professional football is viable at that level."
Asked about the search for a new sponsor for the league, Doncaster said: "We've only been in existence for three weeks and have the clarity and certainty as to the structure that people would be investing in. We've now got the branding and the names that people can now start associating with the different tiers of football in this country; let's see where we get to.
"With the benefit of four years of clarity and certainty with broadcasters, with Sky Sports and BT, that puts us in a very good place for conversations with partners and sponsors moving forward.
"Today gives us the chance to think about all the positivity that should be ahead and a real, exciting season, I hope at every level of the game. We should see a stronger, more vibrant championship and more vibrant bottom of the table in the Premiership with play-offs now introduced.
"I'm really excited about the future and confident we can look forward to a season ahead where we can concentrate on the football rather than all the off-field matters that have dominated the agenda for so long."