Glenn Hoddle: England should target Euro 2016 not World Cup
Last updated on .From the section Football549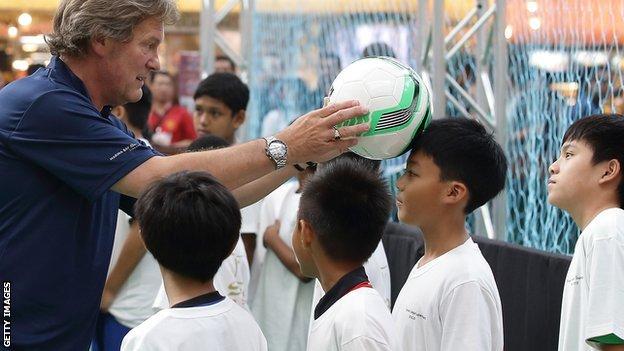 Glenn Hoddle believes England should plan ahead to Euro 2016 rather than next year's World Cup in Brazil if they want to succeed at international level.
The former England boss also says the country must "change the way we bring up our kids" to win a trophy for the first time since the 1966 World Cup.
"Let the media and the public think what they want about Brazil," he said.
"Of course you try your very best to win it, but our plan should be for the Euros and not for the World Cup."
Queens Park Rangers manager Harry Redknapp is among those to suggest Hoddle should take charge of the England Under-21 side following the departure of Stuart Pearce after their dismal performance in last June's European Championship.
But in an interview with BBC London 94.9, the 55-year-old ruled out taking the job, said coaches need to teach kids how to "master the ball" and claimed the Football Association's new St George's Park national training centre is still not catering for "elite" players.
Hoddle played nearly 500 games for Tottenham and won 53 England caps.
He managed Swindon, Chelsea, Southampton, Spurs and Wolves and was England boss from 1996 to 1999, when he was sacked after making controversial comments about disabled people.
Hoddle said: "It's lovely having St George's but they still haven't got what they need up there. We still need schools for the elite player.
"We have got to be very selfish and we have to focus on elite English footballers at very young ages - getting their education and schooling but also getting hour after hour of the right things, with the first priority mastering the ball.
"The pitches nowadays are beautiful. You don't have to be powerful and strong.
"Why do you think the Spanish have got small players? Because the pitches and the rules have changed.
"We haven't got that understanding or that vision. Now is the time. If we don't do it now, we will never do it."
Hoddle was regarded by many as the most technically gifted English player of his generation but says he had to "fight against the tide".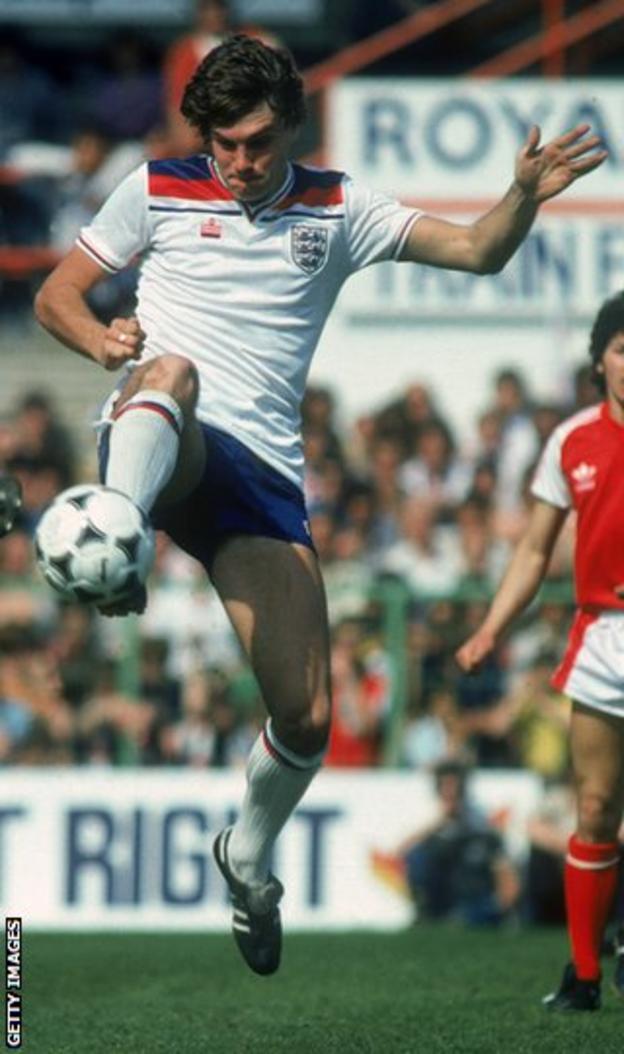 "The technical players were called luxuries," he said.
"But players who give the ball away are luxuries. Players who can't do things with the football are luxuries. We need to wake up to that at a very young age and make players play with two feet at six and seven."
Hoddle believes making Arsenal midfielder Jack Wilshere the fulcrum of a 4-3-3 system is the way ahead for England manager Roy Hodgson.
"Wilshere likes to hold onto the ball, he likes to glide past people," said Hoddle.
"I think he has got real talent if he is nurtured in the right way - and the system his club play will nurture him and keep him improving.
"I'm hoping England will play three in midfield and not four across."
Hoddle has ruled out taking charge of England's Under-21s but believes whoever succeeds Pearce has a tough task.
"It's a difficult job if you are not going to get your best players. You need your strongest team.
"It's like a boxer going into a ring with one arm tied behind his back. You are going to get knocked out. It's as simple as that.
"And if you have taken the senior [England team] - if you've had the top job - it's a comedown to do the under-21s, if I'm quite frank.
"But I'm passionate about my country, I've played for my country, I've managed my country, so if I could help in any way I would definitely sit down [with the FA] and talk to them."