Hartlepool: Jack Compton potential prompted Colin Cooper bid
Last updated on .From the section Football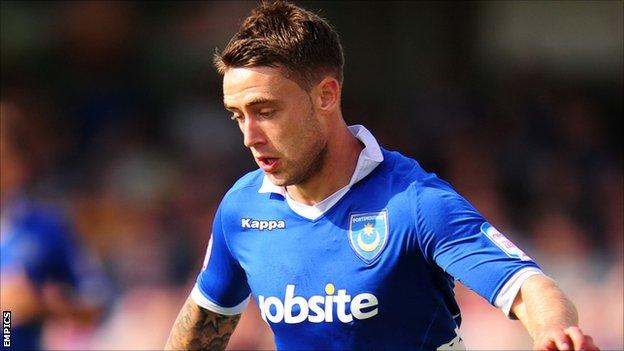 Hartlepool United manager Colin Cooper says Jack Compton's potential convinced him to sign the winger.
The 24-year-old, who spent last season at Colchester United, with whom he worked during a loan spell at Bradford City.
"Jack came to Bradford when I was working there," Cooper told BBC Tees.
"I believe Jack has a lot of ability and with a bit of work and encouragement he could be a very successful player."
He added: "He's young, very quick and dynamic, loves going past people and has terrific delivery into the box. Hopefully he can be someone who excites our fans."
Meanwhile the 46-year-old, who was appointed in May, wants his players to experience the same preparation for games he enjoyed as a professional.
Cooper played for England, and in the Premier League with Middlesbrough, Nottingham Forest and Sunderland, and is keen to replicate top-flight professionalism at the League Two club.
"We have tried to put structures in place akin to what I've been used to in my career," Cooper explained.
"Whatever level you play at, you don't address it any differently than you would in the Premier League."
Pools will continue to make use of Durham University's outdoor grass and artificial pitches, as well as other facilities at Hartlepool College and Teesside University.