Carlo Ancelotti: Real Madrid boss has no time for honeymoon
By Andy West
European football writer
Last updated on .From the section Football151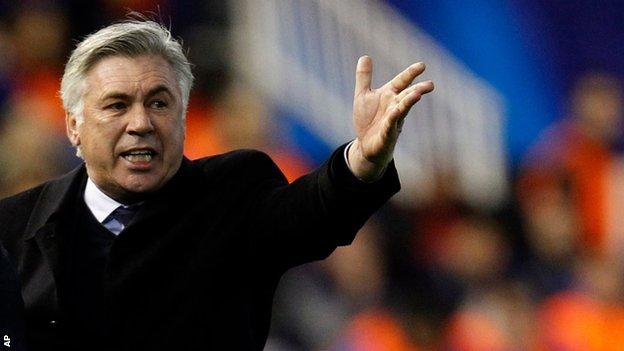 So far, so good.
It's very early days, but certainly provided plenty of encouragement that he will be able to quickly dispel the dark, divisive days of Jose Mourinho's conflict-driven final few months in charge at the Bernabeu.
Although he was very clear in expressing his utmost respect and admiration for his predecessor, Ancelotti might as well have walked into his introductory news conference bearing an enormous neon sign that flashed the words: "I am not Jose Mourinho," because he portrayed himself - perhaps perfectly consciously - as everything that Mourinho is not.
Whereas the outgoing Portuguese boss spent his final season in Spain barely speaking to the media - growling, snarling and sneering at them on the few occasions that he did appear - here was former Chelsea boss Ancelotti smiling, laughing, providing gentle comedy and fully answering questions with something bordering on mutual respect.
Most interestingly from a football perspective, the former Paris St-Germain boss also suggested that his arrival will herald a significant change to the team's style of play.
Mourinho's counter-attacking strategy, based on the twin precepts of pace and power, was at times scintillatingly effective, especially during the record-breaking title-winning campaign of 2011-12.
But it was rarely pretty to watch, and one of Ancelotti's first comments as Madrid boss was a pledge to instil an adventurous style more in keeping with a club whose legacy includes sparkling creative talents such as Alfredo Di Stefano, Hugo Sanchez and Zinedine Zidane.
"This club's history and tradition is to play in an attacking and spectacular style," he said. "We're going to work hard to play a brand of football that makes the supporters happy."
Exciting words. However, as he acknowledged, Ancelotti's task at Madrid will be anything but easy.
Not only does he have to overcome the domestic challenge of a Barcelona team which has just been augmented by the explosive talent of Neymar, he knows that Madrid fans and president Florentino Perez will only be satisfied if he also leads Los Blancos to their much-coveted 10th European crown.
The work will start immediately. There's certainly no time for the Italian to enjoy a honeymoon period in his new job, and any summer holiday plans he might have harboured will now be placed on hold.
Firstly, a number of player personnel decisions need to be taken. Outstanding young midfielder Isco has already arrived from Malaga, while Gonzalo Higuain is likely to leave for Arsenal in the next few days.
Madrid's transfer market priority is a new striker to replace departing Argentine Higuain, with Napoli's Edinson Cavani and, more probably, Liverpool star Luis Suarez the leading candidates.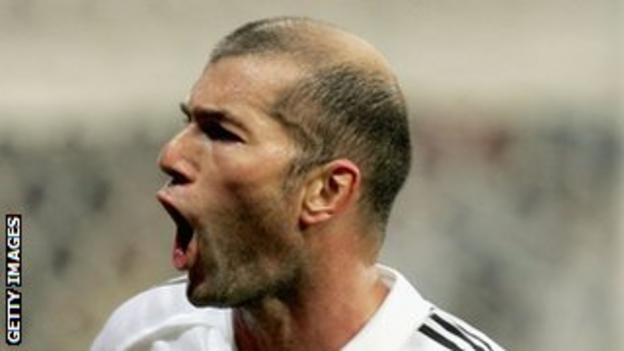 Ancelotti does not need to make many more signings - although he may be tempted to add defensive midfield cover by returning to PSG with a bid for compatriot Marco Verratti - because the Madrid squad is already exceptionally strong and a promising batch of young players are coming through.
But there may be some departures, as last season concluded with considerable doubt over the futures of Kaka, Pepe, Jose Callejon, Fabio Coentrao and Diego Lopez, while Isco's arrival may signal the end of Angel Di Maria's time in Madrid.
Intriguingly, another urgent task for Ancelotti is to determine exactly how he will work with club legend Zidane, who has been firmly encouraged by admiring president Perez to step forward from his current vague 'club ambassador' position and adopt a far more senior role.
At first, it was thought that Zidane might become director of football with responsibility for negotiating transfers and contracts, but Ancelotti stated on Wednesday that the former France midfielder - who played under him for two seasons at Juventus - will be alongside him in the dugout as an assistant coach.
Exactly how that will work when another assistant, is already in place, has not yet been clarified, and it is important for Ancelotti, Zidane and Perez to quickly agree exactly what the Frenchman will be responsible for. An active day-to-day coaching role? Strategic advisor? Liaison between manager and president? It remains to be seen.
Looming larger than any other issue, though, is the future of Cristiano Ronaldo, with the question of whether Ancelotti can work with Perez (and perhaps Zidane) to persuade the Portuguese star to sign a new contract set to dominate the headlines over the next few weeks.
If they cannot agree a new deal - and negotiations have so far been frustratingly slow - it could even make sense to sell the forward this summer while he still holds significant value in the market. Selling Cristano Ronaldo would not be among Ancelotti's preferred first tasks with his new club, but it may become necessary.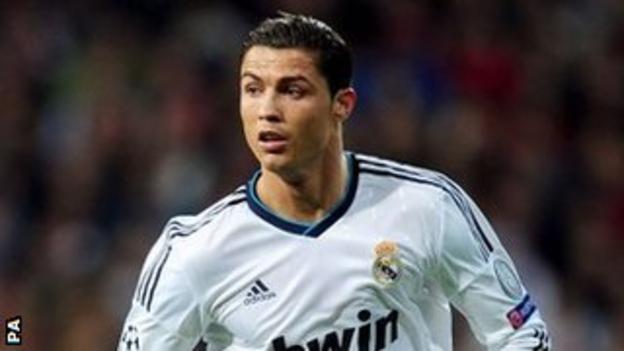 And then there's the actual football. Assuming Ronaldo stays and Suarez or Cavani are snapped up, how will Ancelotti line up his galaxy of stars?
Throughout his coaching career, the Italian has shown a great deal of tactical flexibility, and consequently there's no 'default' mode of play that he will look to transpose onto his new team.
But there's little doubt that a front four of Ronaldo, Isco, Mesut Ozil and Suarez, Cavani or Karim Benzema, supported by a midfield of two from Xabi Alonso, Sami Khedira and Luka Modric, is a mouth-watering prospect indeed.
If Ancelotti can find a successful formula which allows his richly talented squad to gel, he could end up winning everything.