Michael Higdon & Tom Hateley leave Motherwell
Last updated on .From the section Football39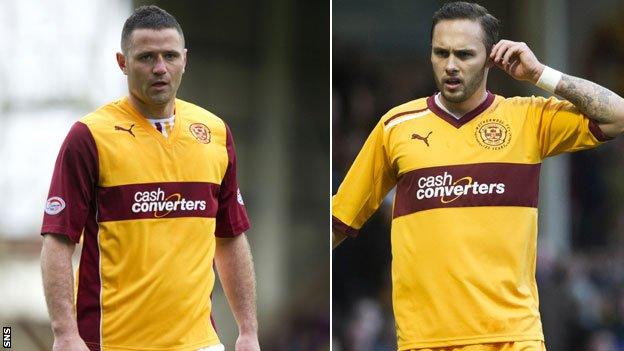 Motherwell striker Michael Higdon and defender Tom Hateley have left the Fir Park outfit.
Both players were out of contract in the summer and see their futures elsewhere.
"We now think of them as ex-players. They are out the door," said manager Stuart McCall.
Hateley, son of former England and Rangers striker Mark, joined Motherwell in 2009.
Earlier this month, Higdon was linked with English Championship outfit Barnsley.
"Their agents have made it clear they won't be coming back," said McCall.
"I've spoken to both of them. They were both great servants for the club and I've no worries about them going down south."
McCall said he intends to bolster his squad with five signings ahead of the new campaign.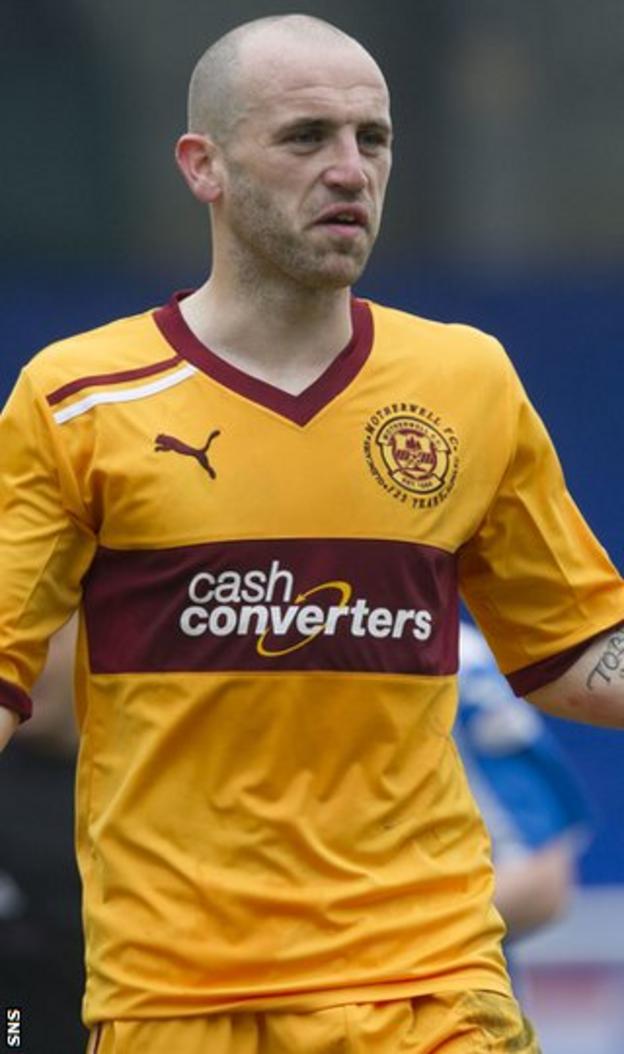 "I've got belief in the players we're targeting now and that we're speaking to," he added.
"We've got to aim as high as we can to bring in the quality we need. If we can't get them then you move down your list.
"But that's the same as players and they'll have an eye on certain divisions or clubs they want to play at. If that doesn't come about, we might be the next step down."
McCall remains hopeful of retaining former Scotland striker James McFadden, who returned to the club last season as he battles back from injury.
"James isn't in with us today," said the Motherwell boss. "I don't even know if he is still on holiday if I'm being honest.
"But there is always a chance with James. We had him in for training at this stage last year, but he went to Sunderland. Then he came back to us in the Christmas period but we didn't know what was going to happen.
"He ended up coming knocking on the door and signing with us.
"He played really well and it was a good fit. He did well for us and we gave him a platform to get fit.
"With James, as with all good players, he will have options. But you are not going to wait forever for any player. We will see over the weekend where James decided is best for his future, whether its abroad, England or another Scottish club.
"But we would love to have him back. If it can happen, we will try to make it happen."