Cameroon elections 'not valid'
By Leocadia Bongben
BBC Sport, Yaounde
Last updated on .From the section Football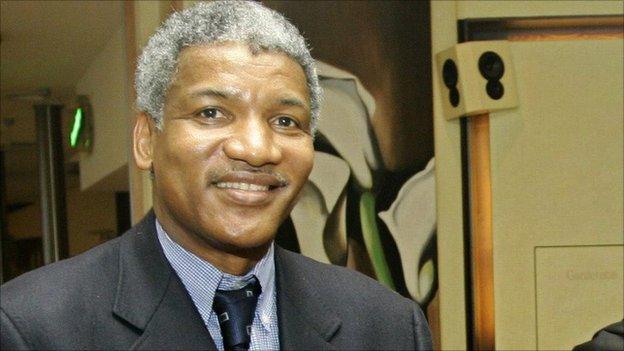 Cameroon Football Federation's elections have been invalidated by the body's Elections Appeals Committee.
It means the 19 June poll, which retained Iya Mohammed as president, have been declared void.
Mohammed is under arrest and facing possible charges of embezzling money at state-owned Cotton Development Company.
State auditors say the company lost millions of dollars when Mohammed was managing director.
He has been under arrest since 10 June and is being held in a prison pending trial.
Prosecutors say he could be held for up to six months before trial while investigations continue.
The verdict of the Elections Appeals Committee comes two days after Fifa chief Sepp Blatter gave his seal of approval to the Fecafoot elections.
"Your election is a clear vote of confidence on your capacity from the Cameroon football community and I hope to use our friendship and excellent collaboration to ameliorate good governance," Blatter wrote in his letter to Mohammed.
"I am convinced that your rich experience, knowledge and personal qualities would have a tremendous impact on the stable development of our sport in Cameroon."
This latest development follows an appeal filed by one of the defeated candidates.
Mohammed has headed Fecafoot for the last 15 years - a period that has seen divisions deepen in Cameroonian football.
His presidency has been much criticised and critics hold him responsible for the poor state of the game in Cameroon.
Various factions are fighting for control of the sport and Mohammed's woes are seen by some as an opportunity to effect change.
The Cameroon government also has a long history of conflict with Fecafoot, with successive Sports Ministers clashing with the federation.