Parties interested in buying Hearts are set 12 July deadline
By Brian McLauchlin and Heather Dewar
BBC Scotland
Last updated on .From the section Football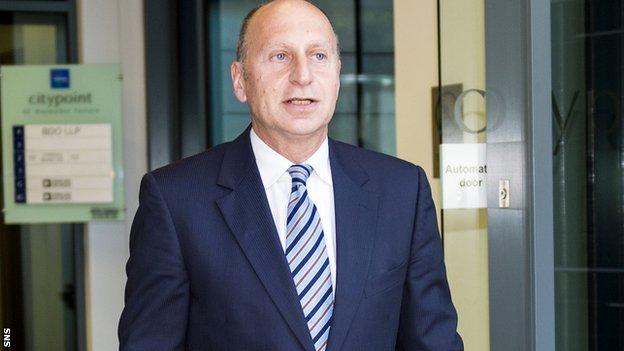 The administrators of Hearts have issued a deadline of 12 July for formal offers for the club.
BDO have sent a sales memorandum to all parties who have already expressed an interest in buying the club.
The document indicates that negotiations are ongoing with the relevant parties in Lithuania.
Those negotiations are about allowing the shares from UBIG and Ukio Bankas to be included in the sale along with the other assets, including Tynecastle.
The financial figures also show the club could make a profit going into 2014 of around £400,000 given the current savings the club have made.
Before any other information is released a confidentiality document must be signed by any interested party.
Meanwhile, goalkeeper Jamie MacDonald is hoping for leniency from the Scottish Football Association as they weigh up possible sanctions on Hearts.
Among the penalties the SFA could hand out are a censure, a fine or an extended signing embargo.
The Scottish Premier League has already handed the Tynecastle side a 15-point deduction for next season, as well as a ban on signing players.
"The last thing we'd want is a financial penalty but the rules have been broken," said MacDonald.
"I suppose it's a difficult one for the SFA to judge on. But hopefully it's not a monetary thing and hopefully we'll be okay."
The 27-year-old is one of the Hearts players to have taken a pay-cut in order to ease the club's financial burden.
"I sat down and spoke to my wife and looked over the finances to see if it was manageable," he said.
"We're just like anybody else, you have to make sacrifices.
"This'll be my 11th season now so it's been a long time. I've been here for another three years on top of that if you include the youth years.
"So I've been here half my life and it's a big part of me and it's just a way of wanting to help the club out."