Portsmouth confirm university training base for next season
Last updated on .From the section Football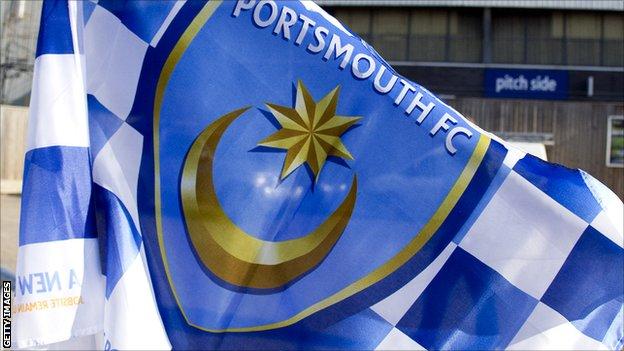 Portsmouth have agreed a one-year deal to use pitches belonging to the city's university as their main training base for next season.
Pompey used to train at King Edward VI School in Eastleigh, but moved to Eastney Barracks last season as a cost-cutting measure.
They will now use the facilities in Langstone sports campus instead.
However, because the pitches are being upgraded, it is unlikely to ready on Monday for the first day of pre-season.
The club could therefore be forced to find another venue before the University of Portsmouth pitches, which the League Two club's academy may also as the venue for home fixtures, become available.
Despite that, manager Guy Whittingham says he is delighted with the progress that the club has been making after coming out of administration.
"You have to think six weeks ago, it was in the balance where we would be, so we've come a long way to where we are," Whittingham told BBC Radio Solent.
"And of course there are going to be minor teething problems, so we're just going to do our best to get through those.
"We were in trouble, but to pull through and have the resources we've now got is fantastic and there's been a lot of hard work by a lot of people to get this far."
Whittingham will be looking at a number of triallists - including midfielder Liam Walker, who played for the side last season - but is already pleased with his squad for the League Two campaign ahead.
"We've got a decent sized squad now of 17," he said.
"We're hoping for one or two more but there won't be a big number coming in."