Wrexham boss Andy Morrell considers playing future
Last updated on .From the section Football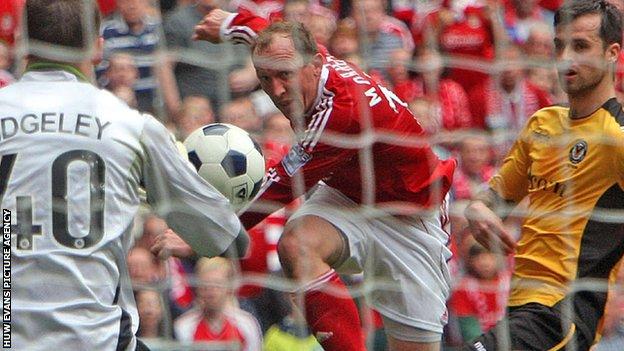 Wrexham boss Andy Morrell says he has not yet decided whether to continue as a player next season as well as managing the Conference Premier side.
The 37-year-old forward made 28 appearances for the Welsh club last season, scoring four goals.
Wrexham reached the Play-off final last season but lost to Newport County.
"I'll do pre-season and see how I am, see if the body is holding up. I still think I've got a little bit to offer," Morrell said.
Wrexham are seeking to replace key striker
Morrell is hopeful that there could be "a couple of bodies in" by the time Wrexham start pre-season training next Monday.
"We aren't flush with money but we've got a bit to play with, so [we are] just trying to find the right characters, the right sort of players to fit our system," Morrell added.
"We've missed out on a couple but they've gone into the Football League and there's not a great deal you can do about that."