St Paul's Craig Russell crowned Jersey Footballer of the Year
Last updated on .From the section Football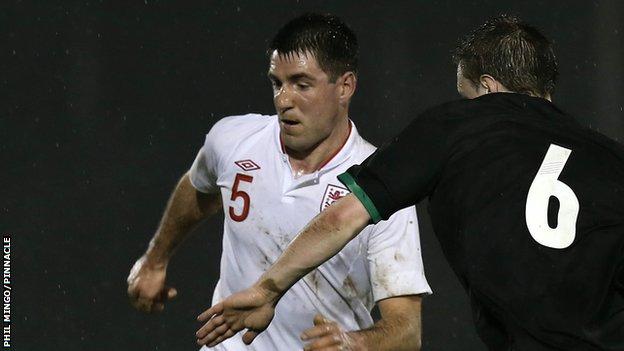 St Paul's striker Craig Russell has been crowned Jersey Footballer of the Year at the Jersey Football Combination's Annual Awards night.
Peter Grierson won the Championship Player of the Year and the top woman footballer was Louise van Der Vliet.
The Jersey Referee Trophy was presented to Steve Profitt and a new Under-18 award went to St Paul's Cavaghn Miley.
Meanwhile, the Binet Memorial Trophy was presented to Micky Porter for over 40 years service to Jersey Football.