Thorsten Stuckmann: Preston North End keeper signs new deal
Last updated on .From the section Football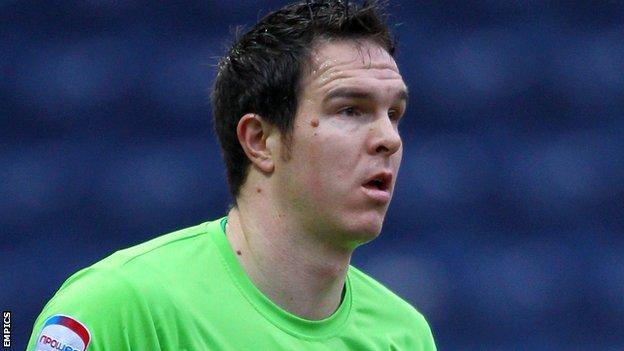 Preston goalkeeper Thorsten Stuckmann has signed a new two-year deal.
Stuckmann was North End's player of the season in 2011-12 but spent a lot of time on the bench last season following Rudd's arrival from Norwich.
"It's good to see him [Rudd] back but it's a tough competition between the two of us," said Stuckmann.
"I expect myself to start, of course, and I'm really looking forward to seeing him again and to push each other forward to get better.
"When you've got two good goalkeepers, to us it matters who plays, but for the club it doesn't matter because they know everybody will play at their best and that is really good."