Charlton Athletic: Mark Gower was "disillusioned" at Swansea
Last updated on .From the section Football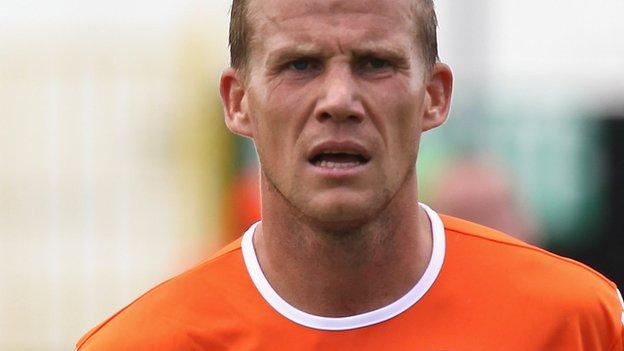 Mark Gower says his move to Charlton has helped him rediscover his appetite for the game after he had become "disillusioned" at Swansea.
He told BBC London 94.9: "It turned out to be a great loan move for me and got back my appetite for the game.
"Coming from Swansea, I was out in the cold and a little bit disillusioned."
The 34-year-old added: "To not be playing for eight or nine months at a time was really difficult for me to take.
"I train because I want to play at the weekend. I don't just train to pick up my money. I want to play football."
And Gower is hopeful that Charlton can pick up where they left off last season, which they ended strongly.
Having come through a difficult spell earlier in the campaign, Chris Powell's side secured top-half finish and almost sneaked into the play-offs.
"A lot of football's about momentum and if there was one team to come out with some momentum last year it was Charlton," said Gower.
"We were towards the bottom of the league and we finished ninth and nearly made the play-offs.
"So you go into the season in a better frame of mind than you would have been had you lost two or three of the last four games and with optimism and a feeling that you're going to do well.
"We've got a lot of youth in the side but we've also got a good blend of experience and I think with that mixed together we can have a good year."