Scottish FA approves Lowland League for next season
Last updated on .From the section Football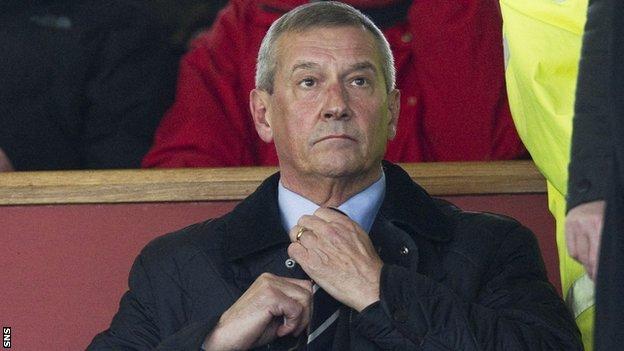 Scottish Football Association members have unanimously approved the formation of a new Lowland League.
Up to 16 teams from the South of Scotland, East of Scotland and Scottish Junior leagues could join the new division as early as next season.
It is proposed that the winners of the Lowland League would compete with the Highland League champions for a place in Scotland's lowest senior division.
However, such promotion would not come into force until season 2014-15.
SFA president Campbell Ogilvie said "a major step forward for league reconstruction" had been achieved.
"The members clearly share our view that we need to create opportunities for those clubs currently outwith the senior set-up to aspire to emulate the success of Inverness Caledonian Thistle and Ross County on a meritocracy," he said.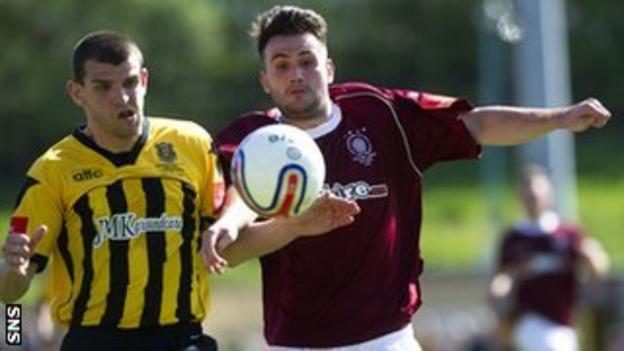 "The SFL clubs will themselves vote on the proposals for reconstruction and it is my wish that we can all move forward this summer and work towards creating a more exciting and vibrant product.
"The Scottish FA has remained committed to the five principles of a single league body, fairer financial distribution, introduction of play-offs, parachute payments and the pyramid and we are confident that the clubs can help achieve that in time for the new season."
The Scottish Football League, who operate Divisions One, Two and Three, are also due to vote on proposals to merge their body with the Scottish Premier League.
"It was a substantial decision, one that could change the face of Scottish football going forward," said SFA chief executive Stewart Regan.
"To my knowledge we are now in a position where we have a national competition underpinned by two regional competitions, which paves the way for a pyramid for Scottish football, to become part of the game for the first time.
"Clearly the big decision on that will happen tomorrow [Wednesday]. The Football League clubs will vote to either merge with the Scottish Premier League to create a single league body or they won't.
"If they do take that decision and make a step forward for the game, then the pyramid will be part of that and both the Lowland League and the Highland League will be feeder leagues into what is currently the Third Division.
"For an ambitious club and an ambitious management committee that wants to see their club go from parkland to professional stadium, what a great opportunity today's decision presents them with."
Meanwhile, Ogilvie was re-elected for a further two years at the SFA's AGM, along with vice-presidents Alan McRae and Rod Petrie, the latter being Hibernian's chairman.