Togo face tough qualifier in Libya without key players
Last updated on .From the section Football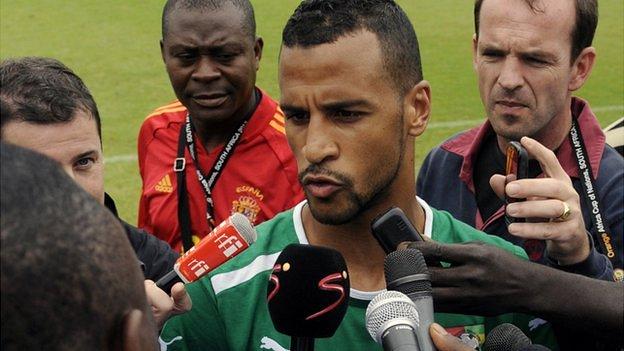 A weakened Togo side will face Libya in a World Cup qualifier on Friday knowing they must avoid defeat to retain slim hopes of reaching the play-offs.
The match was moved to Tripoli as a result but Togo wanted a switch to a neutral venue in another country.
After that failed to happen, Togo players Alaixys Romao and Jonathan Ayite withdrew from the squad.
Togo were already likely to be without striker Emmanuel Adebayor and goalkeeper Kossi Agassa after the pair refused to play in the 2-0 win over Cameroon last week and showed no signs of returning to the team.
In a tight group, with Libya top on six points and Togo bottom on four points, the Hawks could pay the price for the absence of their biggest stars.
Romao, 29, felt unable to travel to Tripoli as his fears for his safety were too great.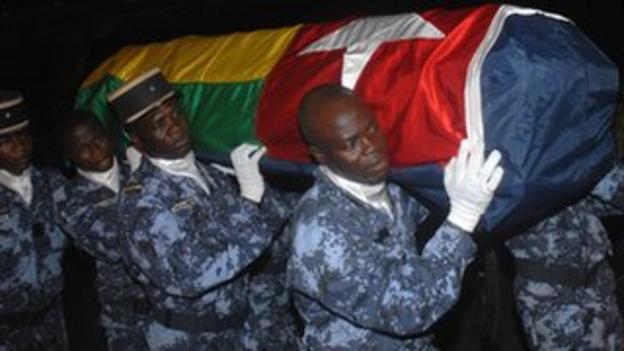 It is understandable as the 29-year-old was part of the Togolese delegation that lost two members after an attack by Angolan separatists ahead of the Africa Cup of Nations three years ago.
On 8 January 2010, Togolese football suffered one of its worst days when gunmen - who later claimed to be a faction of the Front for the Liberation of the State of Cabinda - attacked the team bus as it entered Angola for that month's Nations Cup.
A seasoned international with a half century of caps, Romao was part of that squad and also played at this year's Nations Cup in South Africa, where Togo reached the quarter-finals for the first time in their history.
"After having been through a traumatising experience in 2010 in Angola, I don't want my family to live with that stress again," Romao, who plays for Marseille said on Twitter.
Libya staged its first home match in over two years on Friday 7 June, drawing 0-0 with DR Congo in a game played under high security in the capital Tripoli.
Football had been absent from the North African nation since the civil war that toppled former leader Muammar Gaddafi broke out in 2011.
Togo deputy coach Tchanile Bana said the coaching staff must prepare as best as they can for a match that is critical to their hopes of staying in contention for Brazil 2014.
"We shall see how best we can handle the players who will accept to take the risk to go there."
Additional reporting by Blame Ekoue in Lome