More Leeds United signings on way - Brian McDermott
Last updated on .From the section Football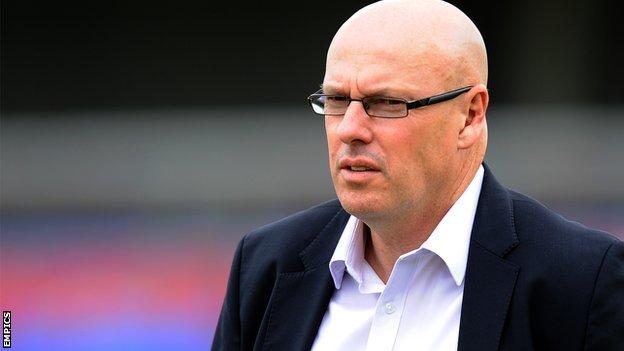 Leeds United manager Brian McDermott has said more signings will follow that of former Oldham striker Matt Smith.
McDermott told BBC Radio Leeds he is involved in talks with at least five other players.
"On one we've nearly agreed a deal verbally, and if someone agrees a deal with me verbally that means it's done as far as I'm concerned," he said.
"We have a couple of others we've been talking about before, and another two we're talking to as well."
The former Reading boss stressed he was only going to sign players with an ambition that matched his own.
"I believe I have something to prove, I know how I feel about this club and trying to move forward, and I only want players to come to the club who have that same hunger and desire inside them.
"Whether any more deals get done in the next week or two doesn't really matter as far as I'm concerned, it's simply a case of getting them done."
McDermott also confirmed he had received no inquiries from clubs interested in signing any current Leeds players.