Derby County signings show club's intent, says Sam Rush
Last updated on .From the section Football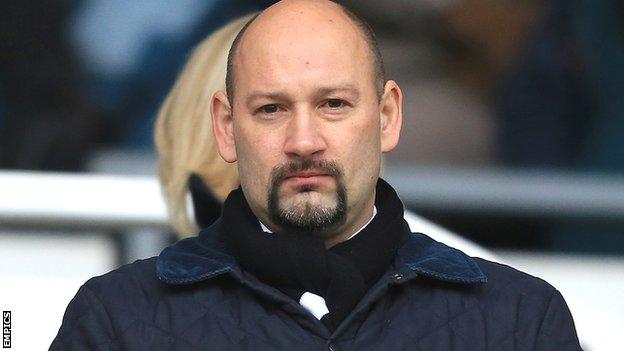 Derby County chief executive Sam Rush believes the signing of striker Johnny Russell from Dundee United shows the ambition of the club.
Rush told BBC Radio Derby: "I think it is a positive statement.
"We are very serious here at Derby County. We have stated our intent to get to the top of the Championship and that's what we'll seek to do."
The who joined the club on Monday on a four-year deal after scoring 20 goals in 38 games last season.
"It's a good start," added Rush. "I am pleased with who has come in but there's plenty of work still to do.
"What we want to do is put together players that are going to improve the club from where it finished last season.
"It finished in the top 10 but no-one is jumping up and down celebrating.
"It's a good place to have finished last season and there's a huge amount of positives, but we also recognise we need to improve."