It is time to take a long look at U21 football, says David Pleat
Last updated on .From the section Football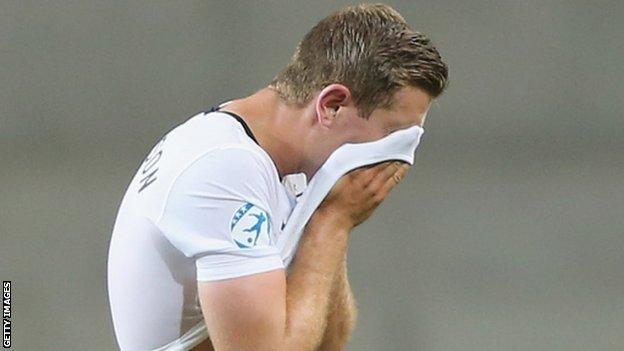 England were knocked out of the European Under-21 Championship in disappointing fashion on Saturday following a 3-1 defeat by Norway.
Fredrik Semb Berge, Jo Inge Berget and Magnus Wolff Eikrem scored for Norway before Craig Dawson struck from the penalty spot for England.
Stuart Pearce's side, who also lost their opening game to Italy, now face Israel on Tuesday in their final group game before returning home.
BBC Radio 5 live summariser and former Tottenham manager David Pleat was at the game in Israel and gives his thoughts on the match.
What did you make of the performance?
"It was disappointing and everyone knows that. We can analyse and reanalyse the game, but at the moment we have to say we have not been good enough. We were so confident we would qualify with Italy.
"In terms of selection, the team were set-up fine against Norway but they did not produce. I think it was best team Stuart Pearce could put out with the players he has here in Israel.
"Quite clearly we have failed to make an impression, we came into game with big hopes with [Tom] Ince and [Wilfried] Zaha in the team to give us extra ammunition and to dribble and create chances.
"Norway defended well and they scored at vital times. The third goal really shattered our hopes. The penalty for England gave us scant hope but it has been very disappointing and England haven't done themselves credit at all.
"We were disappointing in how we tried to force a goal in the end.
"In the latter stages there was a lack of creativity, we did not split Norway's defence, we did not overload against them. We were not clever enough.
"Norway were solid. They resisted well, kept their shape and had the benefit of their goals.
"We did not have a midfield player who was able to run beyond a player, we did not have a Jack Wilshere-type who makes a clever pass.
"When we lost the ball, I'm not sure if it was the heat or the long season, but we were slow to make what I call recovery runs."
What needs to change?
"You need your best players at every tournament. The Norwegian U21 players who played in the senior squad on Friday [away against Albania] all came here for this game, not necessarily to play but to be part it and for the pride of the country.
"We have to restore the pride of the country with England. Players have got to want to play for the national side, I don't know how do that but I don't feel there is the same determination to be capped at national level.
"Some players are not here, some through injury and suspension, and some players don't want to come at the end of the season.
"International football used to be bigger than club football. Players are now getting too much money at a young age. The patriotism of playing for the country is not there.
"The Football Association has to sit down and discuss it. It is time to take a good look at the way Under-21 football is, the importance of it, the importance of tournament football and the important of playing for your country.
"We played Norway at Chesterfield earlier in the season, but many of that team that played then were not in the group this time. We have been chopping and changing."
What about Stuart Pearce's future?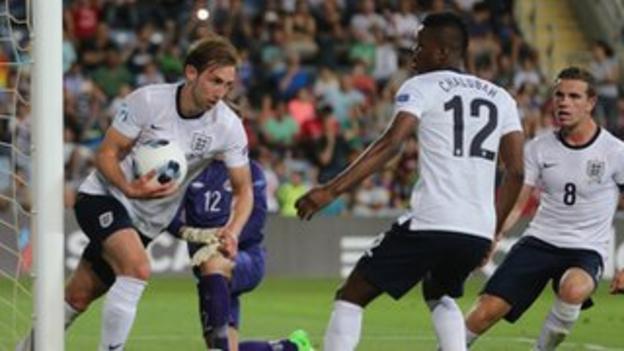 "It's in the hands of the people that judge these things.
"They will look at the tournament as everyone does and they will decide. He may not want to continue, he may want to continue.
"I think he has handled the media well while he has been here, he has not been overly critical of the fact he did not get certain players here that he would have liked.
"I genuinely feel he has done his best. It has not been good enough."
Will the players be motivated for the Israel game?
"I don't think motivation will be a problem. I think they are quite capable of winning the third game but they have to put in a performance.
"Your last impression is always the one that people remember. They will want to make a good one in their last game that is for sure after these two disappointing results."