Truro City: Steve Massey appointed as new manager
By Brent Pilnick
BBC South West Sport
Last updated on .From the section Football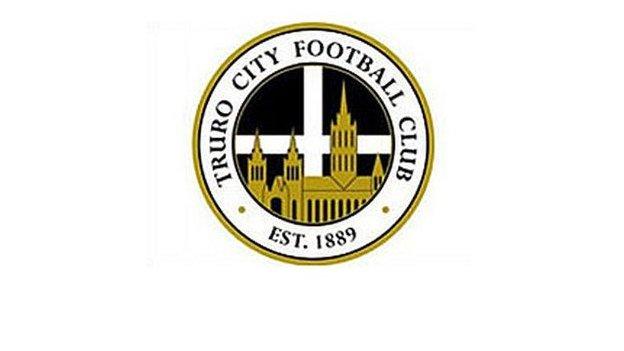 Truro City have appointed Steve Massey as their new manager.
Massey is currently the club's head of football, having
He has had two previous spells in charge of the club, the last coming between 2005 and 2006 before being replaced by Dave Leonard.
"It's a no-brainer, he's got the experience and has been there before," chairman Peter Masters told BBC South West Sport.
"If he wasn't here last season we would have found it very difficult to bring in extra players."
Massey replaces Lee Hodges, after the club stated it could no longer afford to pay his wages.
City were following a year of financial turmoil that saw the club go into administration as former owner Kevin Heaney went bankrupt.
"I'd been holding fort, talking to the players about next year, and new players coming in," Massey told BBC Radio Cornwall.
"It grew from there really and it just appealed more and more, it was just something that was a natural progression.
"It is very much unfinished business, the club has always been very dear to me.
"I love the place and even that little bit of excitement I felt when Lee had me in the dressing room and dugout earlier in the season, that's where I came alive.
"That's Steve Massey and I hope supporters and everyone will see the job I do and the success we're going to have in the future," Massey added.
Masters, and fellow businessman Philip Perryman with Massey one of their first appointments in an off-field role.
"Steve comes with a wealth of experience, last season he worked very close with me as head of football," Masters said.
"I feel we want a steady pair of hands for next season and I think he's the right man for the job.
"We considered a number of other options with it all, and we sat down and went through them in some detail and Steve's name kept cropping back up."
And Masters says Massey has been given very clear priorities for the season ahead.
"Steve's brief is to bring in new players, young players, local players and a mixture within the locality and slightly beyond.
"That team needs to be in a position to keep at least mid-table if not pushing for the top.
"We do not want to find ourselves in a relegation position ever again."