Does signing a Neymar, Falcao or Ronaldo guarantee success?
By Jonathan Jurejko
BBC Sport
Last updated on .From the section Football304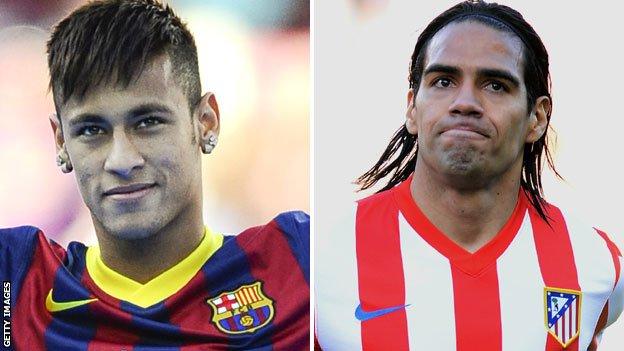 Barcelona's recent £49m signing of Neymar has catapulted the Brazilian star high into the list of the most-expensive footballers of all time.
But how will the pair cope with the expectation that comes with a hefty price tag?
BBC Sport looks at the fortunes of eight other footballers who have commanded fees of at least £35m.
Cristiano Ronaldo (Manchester United to Real Madrid)
Age (at time of transfer): 24
Fee: £80m in July 2009
Appearances: 199 Cost per game: £402,010
Goals: 201 Cost per goal: £398,009
Games to goals ratio: 0.99 games per goal
Honours: La Liga (2011-12), Copa del Rey (2010-11), Spanish Supercup (2012)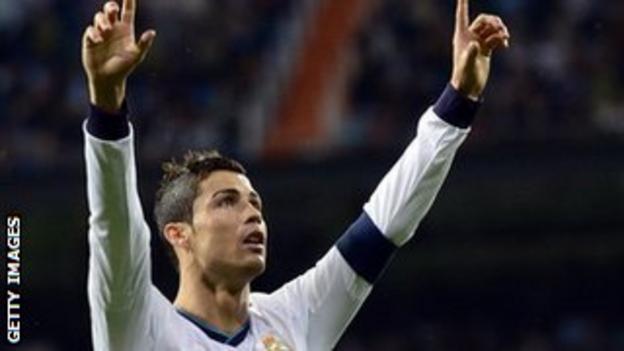 Real Madrid smashed the world transfer record by almost £25m when they convinced Portuguese forward Ronaldo to leave Old Trafford. Few observers disputed the astronomical fee for a player who helped United to three consecutive Premier League titles - and he has proved worthy of every penny for the Spanish giants.
Real may have struggled to enjoy the same success as fierce rivals Barcelona during the past four seasons, despite winning three trophies, but little blame can be attributed to Ronaldo. Remarkably, he has plundered more than a goal per game for Real, which has left him battling Barcelona's Lionel Messi for the tag as the world's greatest player.
Kaka (AC Milan to Real Madrid)
Age: 27
Fee: £56m in June 2009
Appearances: 120 Cost per game: £466,666
Goals: 29 Cost per goal: £1,931,034
Games to goals ratio: 4.14
Honours: La Liga (2011-12), Copa del Rey (2010-11), Spanish Supercup (2012)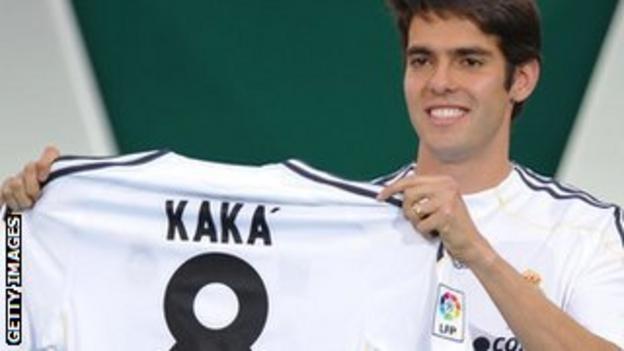 The Brazil playmaker was one of the world's most-coveted players during a glorious spell at Italian giants AC Milan, where he won Serie A and Champions League titles, as well as a plethora of individual honours. After being unsuccessfully courted by Manchester City, the 2007 Fifa World Player of the Year finally left the San Siro for Real Madrid.
The deal marked the start of Florentino Perez's second term as Real president, with his aim to mould a new team of 'Galaticos' at the Bernabeu. Kaka was soon joined by Cristiano Ronaldo, but the Brazilian has failed to match the Portuguese forward's impact. After struggling with injury and then being hampered by the emergence of Mesut Ozil, Kaka has managed just 81 starts in the past four seasons.
Fernando Torres (Liverpool to Chelsea)
Age: 26
Fee: £50m in January 2011
Appearances: 131 Cost per game: £381,679
Goals: 35 Cost per goal: £1,428,577
Games to goals ratio: 3.74
Honours: Champions League, FA Cup (2011-12), Europa League (2012-13)
Opposition fans feared Liverpool's Fernando Torres. The Spanish striker netted 33 goals in a phenomenal debut season in England in 2007-08 and impressed supporters with his pace, acceleration and clinical finishing over the next two campaigns.
But Torres cut a forlorn figure in his fourth season at Anfield and it came as no surprise when he left for Chelsea in January 2011 - citing his need to win trophies. On his arrival at Stamford Bridge, the ex-Atletico Madrid player said he did not feel pressurised by the hefty transfer fee. However, opposition fans have ridiculed Chelsea's Fernando Torres as a "waste of money", with the 29-year-old struggling to replicate the same goals-to-games ratio of his Liverpool career.
Zinedine Zidane (Juventus to Real Madrid)
Age: 29
Fee: £45.8m in July 2001
Appearances: 155 Cost per game: £295,483
Goals: 37 Cost per goal: £1,237,837
Games to goals ratio: 4.19
Honours: La Liga (2002-03), Spanish Supercup (2001, 2003), Uefa Champions League (2001-02), Uefa Super Cup (2002), Intercontinental Cup (2002)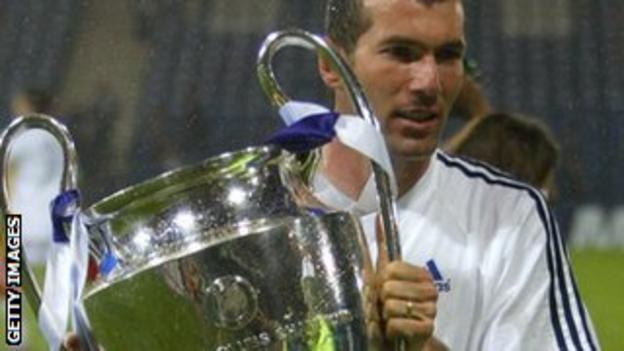 Despite already being a household name across the globe after helping France win the 1998 World Cup, Zidane did not grow into his status as the greatest player of his generation until he joined Real Madrid in 2001.
The midfield genius netted 37 goals, and created almost as many assists, during his five seasons at the Bernabeu alongside the likes of Raul, Luis Figo and David Beckham. This array of superstars, who were famously nicknamed 'Los Galaticos', won six trophies in Zidane's spell.
However, the Frenchman was chiefly responsible for one of their finer moments when his sublime left-foot volley clinched the 2002 Champions League title.
Zlatan Ibrahimovic (Inter Milan to Barcelona)
Age: 27
Fee: £40m plus Samuel Eto'o in July 2009 (estimated value £19m)
Appearances: 41 Cost per game: £1,439,024
Goals: 21 Cost per goal: £2,809,523
Games to goals ratio: 1.95
Honours: La Liga, Spanish Supercup, Uefa Super Cup, Fifa Club World Cup (2009-10)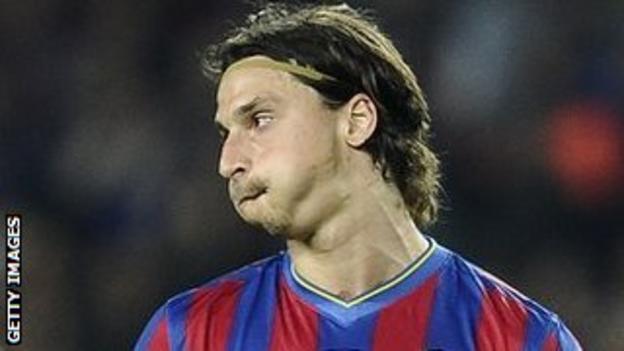 Swedish striker Ibrahimovic described the start of his Barcelona career, when he netted seven goals in his opening seven games, as a "dream". But his big-money move from Inter Milan, which saw Cameroon striker Samuel Eto'o move in the opposite direction, quickly turned into a nightmare - despite helping them win four trophies.
In a 2011 autobiography, Ibrahimovic claimed he struggled at the Nou Camp after being "sacrificed" to allow Lionel Messi to play as a central striker. He asked for a meeting with Pep Guardiola, where he told the Barca coach that he had "bought a Ferrari but was driving it like a Fiat". But it was Ibrahimovic who was driven out of Barcelona at the end of his debut season, claiming Guardiola had not spoken to him in almost six months.
Luis Figo (Barcelona to Real Madrid)
Age: 27
Fee: £37m in July 2000
Appearances: 239 Cost per game: £154,811
Goals: 57 Cost per goal: £649,122
Games to goals ratio: 4.19
Honours: La Liga (2000-01, 2002-03), Spanish Supercup (2001, 2003), Uefa Champions League (2002), Uefa Super Cup (2002)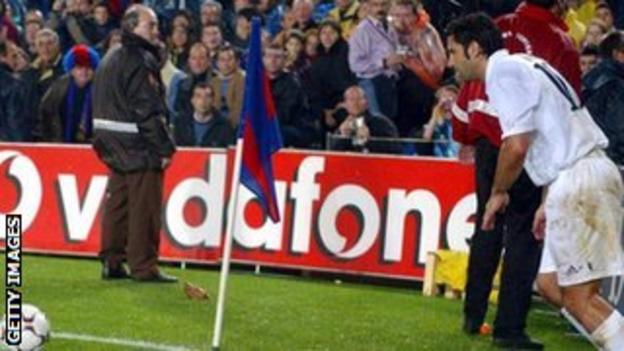 Few transfers have caused a furore quite like Luis Figo's switch from Catalonia to the Spanish capital - but the size of the Portuguese maestro's then-world record transfer fee mattered little to enraged Barcelona fans, who felt betrayed by his move to arch-rivals Real.
Figo suffered unimaginable abuse on each of his returns to the Nou Camp, and the image of a pig's head on the side of the pitch - after being thrown at the midfielder as he prepared to take a corner - has become symbolic of the anger towards their former hero.
Even Figo has admitted he "wasn't sure" about making the controversial move. "But once I arrived at Real Madrid, I'm glad I did - I wanted to play better football and win more titles," he said. And that is exactly what he did - winning two La Liga titles and the Champions League in his first three seasons at the Bernabeu.
Hernan Crespo (Parma to Lazio)
Age: 24
Fee: £35.5m in July 2000
Appearances: 73 Cost per game: £486,301
Goals: 48 Cost per goal: £739,583
Games to goals ratio: 1.52
Honours: None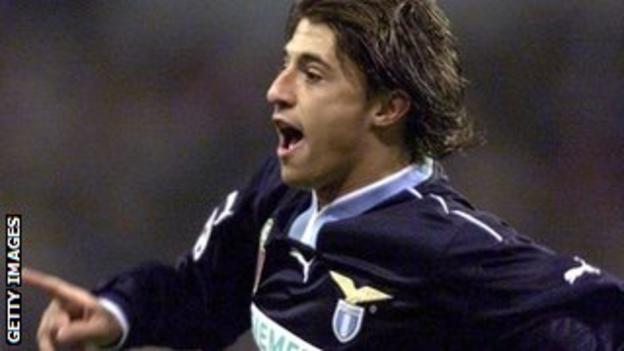 Italian champions Lazio, under the guidance of Sven-Goran Eriksson, broke the world transfer record to land Argentina striker Crespo from Serie A rivals Parma.
Despite the Rome side finishing third in a disappointing defence of their title, Crespo impressed by becoming Serie A's top goalscorer with 26 goals. He netted another 13 goals in the following top-flight season before being sold to Inter Milan for around £20m in 2002 as Lazio's financial troubles increased.
Andy Carroll (Newcastle to Liverpool)
Age: 22
Fee: £35m in January 2011
Appearances: 58 Cost per game: £603,448
Goals: 11 Cost per goal: £3,181,818
Games to goals ratio: 5.27
Honours: League Cup (2011-12)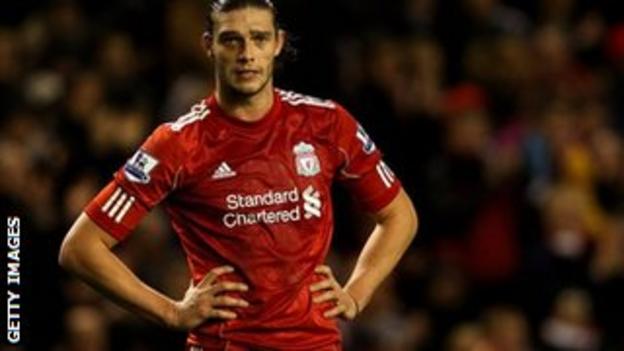 Shockwaves were sent throughout English football and beyond when Liverpool splashed out £35m on Newcastle striker Carroll on the final day of the January 2011 transfer window.
The powerful Geordie had impressed for the Magpies in their return to the top flight, scoring 11 goals and earning his first England cap in November 2010. But few predicted Liverpool would make him the most expensive British player of all-time - barely six months into his first full Premier League season.
He scored twice for the Reds after recovering from a thigh injury and netted nine times in the 2011-12 campaign before being sent on loan to West Ham for the whole of last season. And it seems unlikely that he will be able to resurrect his Anfield career after Reds boss Brendan Rodgers accepted a £15m bid from the Hammers for the player last month.
Big-money signings through the years
Sunderland forward Alf Common became the world's first £1,000 player when he joined Middlesbrough in 1905.
Transfer fees steadily increased over the next half-century but did not break the six-figure mark until 1961 when Inter Milan signed Barcelona playmaker Luis Suarez for £142,000.
Football's first million pound player came in 1975 when Napoli paid £1.2m for Bologna talisman Giuseppe Savoldi, before Argentine superstar Diego Maradona broke the world transfer record in both 1982 and 1984 after joining Barcelona for £3m and then Napoli for £5m.