Scotland out to prove point to Croatia, says James Morrison
Last updated on .From the section Football109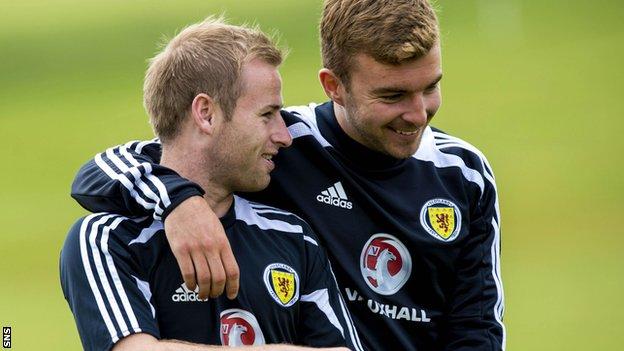 James Morrison says Croatia's forecasts of piling on the goals against Scotland will provide motivation for him and the rest of Gordon Strachan's squad.
Croatia top World Cup qualifying Group A along with Belgium while the Scots sit bottom without a victory ahead of Friday's match in Zagreb.
"We will put it to the back of our minds at this stage," said Morrison of comments from their hosts' camp.
"But, once the game comes, we will try to use that to motivate ourselves."
Missing the likes of captain Darren Fletcher and striker Steven Fletcher to long-term injury, .
And Croatia striker Ivica Olic has been quoted as saying the home side are looking to "win by two or three goals".
Former national coach Miroslav Blazevic guessed that Scotland "will go back home with five goals in their net".
"It is not nice, but we are concentrating on our training week," midfielder Morrison said of such comments from the side sitting fourth in the world rankings.
"We are doing double sessions and working really hard.
"There are a lot of new players trying to get used to each other and so we are just going to concentrate on our game and let them deal with themselves."
Morrison, one of the most experienced in Gordon Strachan's depleted squad despite having just turned 27 last week, compared Scotland's task to his club side, West Brom, playing Manchester City or Manchester United away from home.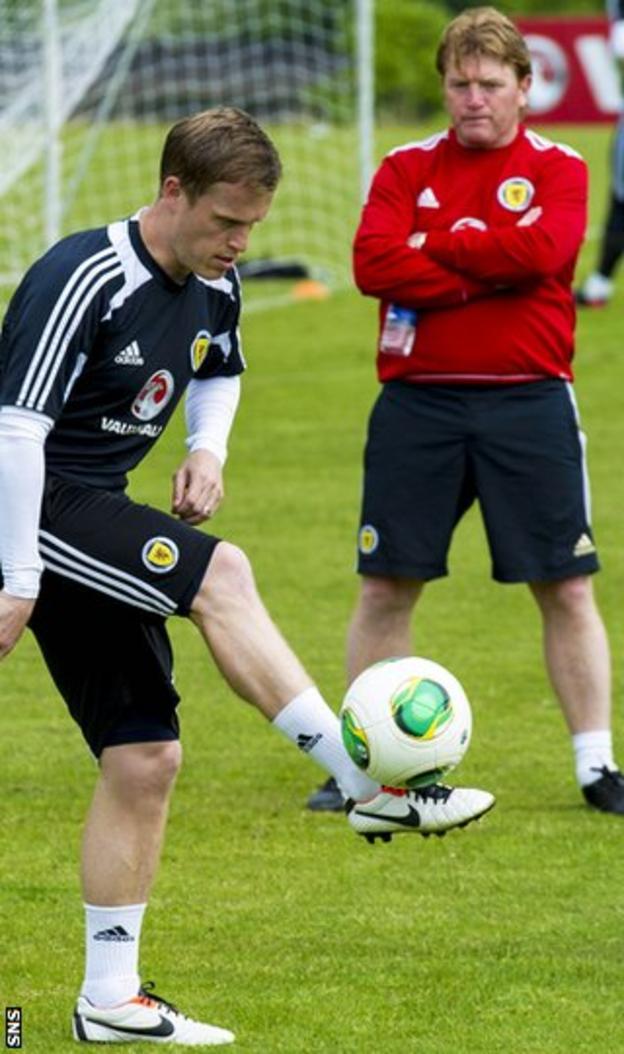 "Obviously it is not an ideal time, but now that we are here, everyone is looking forward to the game," he said of the "long, hard season".
"It has been a great season with West Brom, a top-eight finish and it would be nice to finish on a high with Scotland.
"It is going to be tough going over there. They have a fantastic team and players in their squad have been playing in the Champions League final, but we have to test ourselves against the best."
Scotland coach Stuart McCall said he was unaware of the Croatian comments.
"It would be a bit disrespectful if that is the case, but we've just got to focus on ourselves and go there and try to be difficult," said the Motherwell manager.
"To be fair to Croatia, they've not only spoken a good game, they've played a good game if you look at the league table.
"Because we've got a little bit of an inexperienced squad, we've got to use all of our energy and focus on what we are about and what we are going to do to get the best out of the group that we send on to the park."
Scotland have no chance of qualifying for next year's finals in Brazil and McCall has urged Strachan's inexperienced side to approach the game without fear or pressure.
"I'm sure the majority of people across the world and even in Scotland are looking upon this as a really difficult tie, which we know it is," he said.
"If we could get a victory, it would be incredible.
"We've got to try to rebuild. We know we are out of the competition, but all the time we now have with the players is now looking forward.
"It's a stepping stone and we've got to look to put on a good performance on Friday night and hopefully come away with a positive result."