Premier League: John Motson picks his winners and losers

By John Motson
BBC Match of the Day commentator
Last updated on .From the section Football275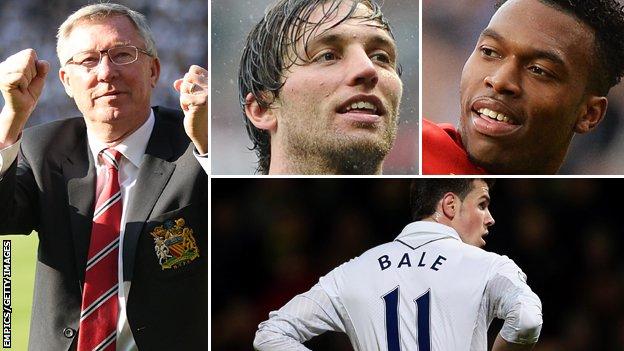 So the final Premier League table has a familiar look about it - with Manchester United champions and Manchester City, Chelsea and Arsenal all securing places in the Champions League.
But the events of the last nine months have been anything but predictable.
From the sacking of Champions League-winning manager Roberto Di Matteo 12 games into Chelsea's campaign to the retirement of Manchester United boss Sir Alex Ferguson, the season was certainly not short of surprises.
Here I look at the good and the bad of 2012-13.
Match of the season
There was no lack of contenders.
United edging a five-goal Manchester derby in December courtesy of Robin van Persie's injury-time winner, Arsenal's emphatic 7-3 win over Newcastle, Liverpool's 2-2 draw with Chelsea in April.
In the end it was a case of saving the best until last, West Brom and Manchester United sharing 10 goals on the final day of the season. It was every bit as enthralling as the 5-5 scoreline suggests. It was a privilege to be there for so many reasons.
Premier League manager of the season
It was typical of the man. Sir Alex Ferguson had just seen his side surrender a three-goal lead to West Brom which denied him a winning end to his managerial reign at Manchester United. I was on Match of the Day duty at The Hawthorns and asked him for a few words for the camera.
He declined. "You have enough to describe after that," he smiled.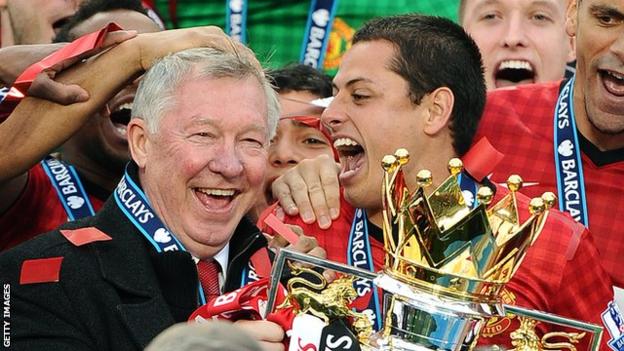 What can you say about Sir Alex that has not already been said? Thirteen Premier League titles, five FA Cups, four League Cups and two European Cups. But nothing lasts forever.
2012-13: Most yellow cards

Stoke

Newcastle

West Ham

Aston Villa

Wigan

West Brom

Sunderland

78

74

74

74

63

61

60
Player of the season
This was a season when forwards ruled - and defenders from Old Trafford to the DW Stadium had their work cut out keeping them quiet. Luis Suarez, Christian Benteke and Michu all found the back of the net regularly. So did Gareth Bale.
Worthy mentions too for Michael Carrick and Juan Mata for their performances for Manchester United and Chelsea respectively. Also, Brad Guzan's goalkeeping displays helped keep Aston Villa up.
But few people will deny van Persie this accolade after his 26 league goals in his debut season at Old Trafford helped propel Manchester United to the title.
Unsung hero

I honestly cannot decide between Benteke, Michu and Romelu Lukaku.
All three scored goals that helped keep their respective clubs - Aston Villa, Swansea City and West Bromwich Albion - in the Premier League.
All three had very impressive goals-per-game ratios. Benteke scored 19 in 34 appearances, Michu 18 in 35 and Lukaku 17 in 35.
I want to see more...
Consistency from referees.
2012-13: Most clean sheets

Man City

Liverpool

Arsenal

Chelsea

Man Utd

Stoke

Everton, Sunderland & West Ham

18

16

14

14

13

12

11
I want to see less...
Diving. It is down to the Football Association to clamp down on it.
Best thing to happen this season
There is no doubt Wigan winning the FA Cup and Swansea securing the League Cup were both romantic stories that few people forecast back in August.
The race for the Golden Boot was also fascinating. Van Persie won it comfortably in the end, but it might have been a different story had Luis Suarez not been suspended for the last four games.
Yet when I think of the best thing to happen this season, my thoughts turn to Gareth Bale. The number of end-of-season awards the Tottenham player won tells you the campaign he had.
His goals, like his performances at times, were breathtaking.
Worst thing to happen this season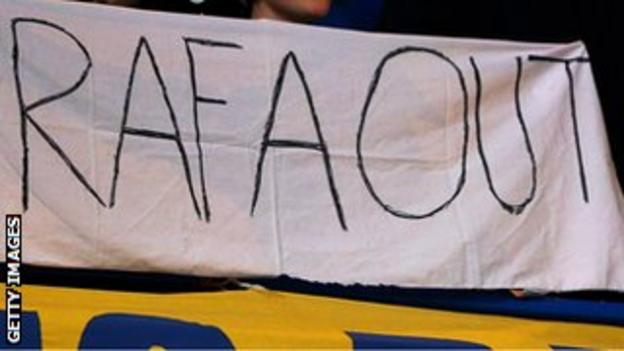 The Luis Suarez incident with Branislav Ivanovic has been well documented. We certainly don't want to see a repeat of that. Neither do I want to see a repeat of the treatment dished out by some Chelsea supporters to interim manager Rafael Benitez.
There will not be a repeat, of course. Benitez's impending departure has made sure of that. He was brought in to achieve two things: make sure Chelsea qualified for the Champions League and win some silverware. He did both. Yet that was still not good enough for some.
If any other manager had achieved what Benitez had, then they would have conducted an open-top bus parade for him.
Best emerging talent
Daniel Sturridge has done far better than I envisaged when he moved from Chelsea to Liverpool in January.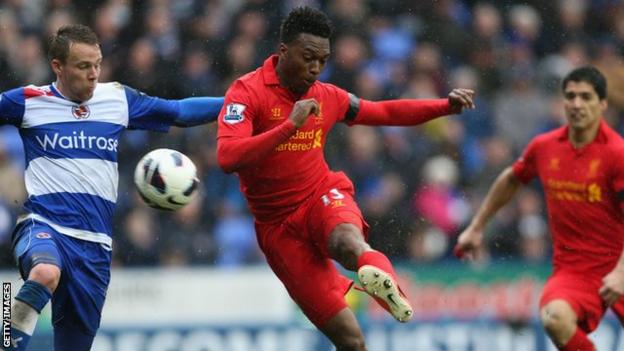 I don't think even Brendan Rodgers anticipated a return of 10 goals in 14 Premier League matches from the 23-year-old. He has really made his presence felt at Anfield and the best thing about him is that he is English, still learning and got years ahead of him.
That can only be good news for England manager Roy Hodgson.
Best stand-out performance
Romelu Lukaku's second-half hat-trick against Manchester United on the final day of the season was pretty special. I'm sure if it had not been for Sir Alex Ferguson's final match in charge before retiring, it would have attracted more headlines.
But Theo Walcott's display in Arsenal's astonishing 7-3 victory over Newcastle on 29 December takes some beating. Walcott scored three goals and set up two more.
It was a wonderful individual effort by the England player, who finished the season ahead of Santi Cazorla, Olivier Giroud and Lukas Podolski as Arsenal's leading Premier League scorer with 14 goals.
Biggest disappointment of the season
For Queens Park Rangers to only win four games - after all that money they spent - has to be a huge disappointment. Much more was expected of them but the club have been in a state of turmoil and confusion.

Yet even their tame surrender was eclipsed by Manchester City's failure to put up a stronger defence of the league title they won in 2011-12.
They started the season well enough, winning six of their first nine league games. They ended it 11 points behind the champions and without a manager following the sacking of Roberto Mancini.
Best signing
Benteke certainly falls into this category, while Manchester United's signing of Van Persie was a masterstroke for obvious reasons.
But for me the best buy of 2012-13, certainly in terms of value for money, was Swansea's Michu. With 18 Premier League goals in 35 appearances, the Spanish striker has proved a bargain since arriving from Rayo Vallecano for £2m.
The 27-year-old scored against Arsenal, Manchester United and Chelsea. Will he still be at Swansea on the opening day of next season? Put it this way, if Michael Laudrup, who has worked wonders at the Liberty Stadium, stays then they have a much better chance of keeping him.
2012-13: Oldest goal scorers

Ryan Giggs

Paul Scholes

Giorgos Karagounis

William Gallas

Ryan Nelsen

Frank Lampard

Rio Ferdinand

39 years & 85 days

37 years & 300 days

35 years & 306 days

35 years & 63 days

35 years & 50 days

34 years & 321 days

34 years & 185 days
Worst signing
Giroud disappointed to start with after his £12m move to Arsenal from Montpellier before finishing the season with 11 Premier League goals in 34 appearances.
But the player who has not done it for me is Emmanuel Adebayor.
The former Arsenal and Manchester City player has struggled to replicate the fine form he showed on loan which persuaded Tottenham to invest in his services last August.
Best fans
Wigan supporters don't always get great publicity, but I have admired the way they have responded to the euphoria and disappointment of the last few weeks.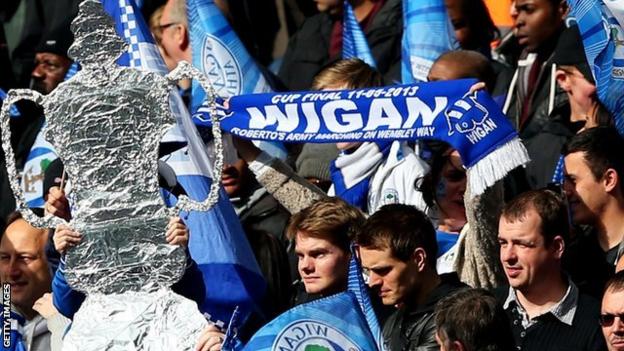 They were outnumbered by Manchester City fans at the FA Cup final, but they were singing loud and proud after Ben Watson's late goal secured Wigan their first major trophy. A few days later the Latics were relegated after eight seasons in the Premier League.
Yet that did not stop an estimated 30,000 fans from lining the streets of the town centre on Monday to see Roberto Martinez and his players parade the FA Cup in an open-top bus.