Mauritius FA chief Persunnoo accused of match-fixing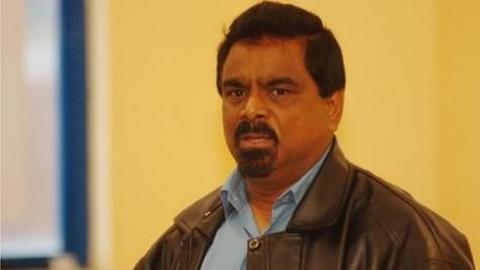 Mauritius Football Association president Dinnanathlall Persunnoo has been accused of match-fixing by National 2 Division League team Stanley United.
Persunoo is alleged to have fixed results to determine which teams were relegated and promoted.
Stanley United president Anzal Hossenbaccus recorded a telephone conversation he had with Persunnoo in which the pair recounted the events of the last day of the championship.
The recording was later broadcast on Radio Plus, an independent radio station in Mauritius.
Hossenbaccus told BBC Sport: "Persunnoo explained how everything was calculated for the promotion and also for the relegation.
"Now our team [Stanley United] has been relegated to the Inter Regional Leagues whereas his team, Mahebourg Quartier, remain in the second division.
"We have now no alternative than to initiate a lawsuit against him and the MFA."
Persunnoo has admitted a conversation did take place but has denied any wrongdoing.
"I have not been involved in any case of match-fixing and was just joking during that conversation," he said.
"I did not use pressure and threats to wheel and deal matches. I am being harassed by the president of Stanley United.
"You can check my telephone bill if you need any proof."
The issue could be investigated at the world football's governing body Fifa's congress, which will be held in Mauritius at the end of May.