Fifa's Chuck Blazer suspended over 'fraudulent' claims
Last updated on .From the section Football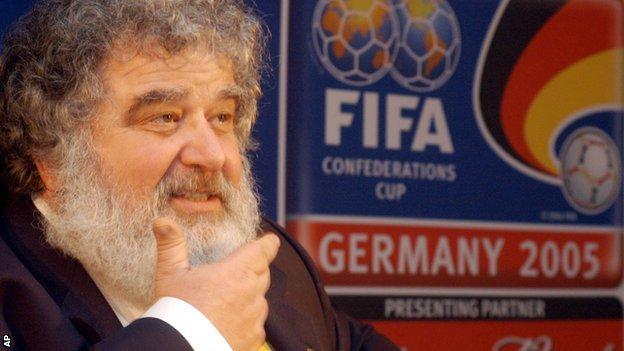 Fifa executive committee member Chuck Blazer has been suspended from football for 90 days after claims his conduct was "fraudulent".
The former general secretary of Concacaf has been given a provisional ban pending full disciplinary proceedings.
Blazer, 68, is alleged to have received more than $20m (£12.86m) from Concacaf.
Investigators said the American had abused his power by enriching himself at the expense of his own organisation.
He and former Fifa vice-president Jack Warner were described as "fraudulent in their management" last month in a
Warner, who resigned as Fifa vice-president in 2011, was accused of failing to disclose that a $25.9m (£17m) centre of excellence was built on his land.
Blazer is due to stand down from the executive committee on 30 May.
His provisional ban applies to "any kind of football-related activity at national and international level". Fifa said "various breaches of the Fifa code of ethics appear to have been committed by Chuck Blazer".