What next for Newport County?
Last updated on .From the section Football
A quarter of a century may sound like a long time to reach a chosen destination, but the final - and arguably the most difficult step of all - came at a canter for Newport County.
Three seasons was all that County, whose rebirth began in the ninth tier of English football, needed to be promoted from the Conference to reclaim their place in the Football League.
Their victory over Wrexham in Sunday's play-off final at Wembley was all the more remarkable considering Newport were in a relegation fight just a year ago.
Manager Justin Edinburgh took over a side that had gone 10 games without a win a steered them to safety by six points.
Even Edinburgh has been astonished by the club's progress this season.
But there's plenty more to be done - particularly off the field. Here BBC Sport seeks the verdict of former Newport County defender Jason Perry on the key areas as they prepare for life in League Two.
The manager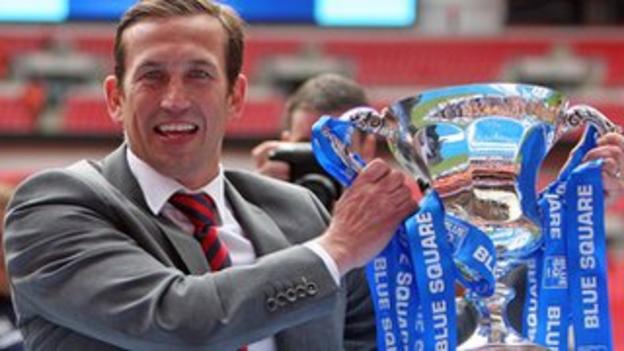 Justin Edinburgh's re-building work and instant success will not have gone unnoticed by Football League clubs. Not only did the former Tottenham Hotspur manager save the club from Conference relegation in his first season in charge, he also took the club to the final of the FA Trophy final.
Supported by an ambitious board and multi-millionaire chairman, Edinburgh was able rebuild the squad to such an extent that only three players that started in the FA Trophy final featured in the Conference play-off final win the following season. Keeping Edinburgh will be crucial.
Jason Perry's verdict: "I'm sure other clubs in the league have tracked Justin Edinburgh's progress. Newport will have to continue to sell their dream to him so that he's convinced that the club still have some distance to travel.
"His strengths are his man-management and eye for a player. He targets players that fit into his strategy. Players who have worked with him before want to come back to him so that tells you the kind of relationships he can build.
"The higher he climbs, the more adaptable he will need to be in his tactics and formation. But he's got a lot of strengths, not least his ability to build team spirit."
The strikers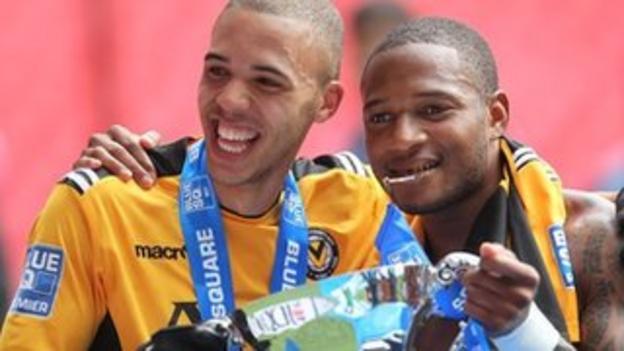 Aaron O'Connor and Christian Jolley demonstrated the value of having natural goalscorers with an abundance of pace. Newport were out-played by Wrexham in the play-off final, but when the chances came Jolley and top-scorer O'Connor put them away, taking their combined tally to 35 goals for the season.
Edinburgh has made retaining out-of contract O'Connor his prime objective in the coming days, and Jolley's calm assuredness in front of goal will have alerted many scouts.
Jason Perry's verdict: "I've seen a lot more of O'Connor, and I'm convinced he can play at a higher level - even higher than League Two. He can threaten behind defences because he's got natural pace. His touch and movement are good, and he's willing to work hard in his given role.
"Jolley has been an outstanding signing. I can't believe AFC Wimbledon were willing to let him go. He's a very intelligent footballer.
"There will be clubs showing an interest in both, that's for certain. It will be down to Newport to convince them to stay. This summer could be more about who Newport keep rather than who they bring in."
Off-field improvements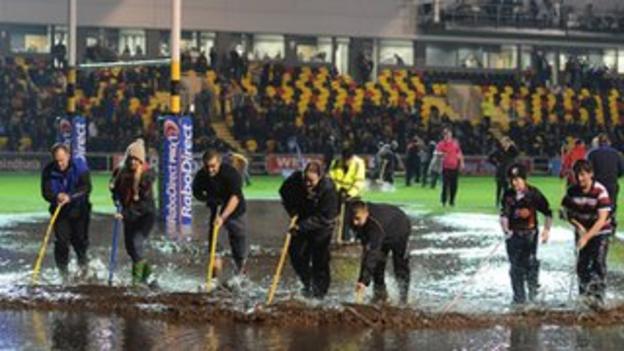 This was only the club's second season as a full-time outfit on the pitch, but there is work to be done to implement a truly professional sheen behind the scenes. Improvements are needed to playing aspects such as training and sport science facilities, while the club will need to work on their corporate initiatives.
But the one key factor has been secured - a 10-year lease to use Newport Rugby Club's Rodney Parade ground. Without it, they would not have been allowed to move up from the Conference. The stadium's pitch is prone to waterlogging, though, as seen by many postponements this season. Drainage work over the summer should help alleviate some of the issues.
Jason Perry's verdict: "They are making huge strides off the pitch but it's a tough job to keep up with the progress on the pitch. They've already made positive changes - the move to Rodney Parade was crucial.
"They've recruited people to help them maximise streams of income but there are other areas to improve. They need their own training ground and to bring the academy closer to the club and there will be a multitude of things Edinburgh will want to improve the team.
"The scouting system needs to be overhauled but I'm sure the people at the club are aware what's required. They will go about it in a professional manner - they have to if they want to attract better players and keep the ones they've got."
Ambition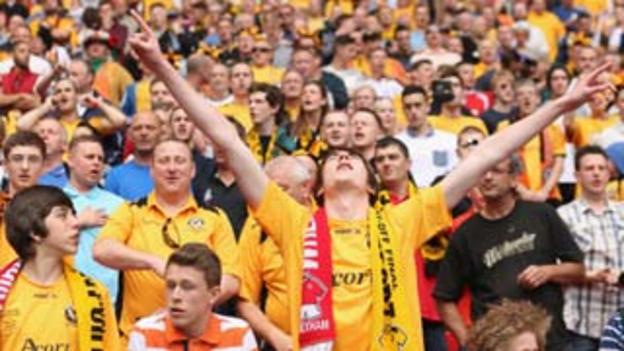 Now that they've achieved their goal of returning to the Football League after a 25-year exile, where do Newport want to go from here? With a multi-millionaire chairman, the obvious assumption to make is that club can spend big. But Newport have been quick to point out they are not reliant on Les Scadding's chequebook, and there are plenty of lessons to heed from clubs that have taken that route.
History, though, tells is expect further success for Newport. Since 2005, four clubs have gone on to back-to-back promotions after climbing from the Conference. And of the previous 10 Conference play-off winners, only Hereford United are not currently in the Football League.
Will Newport have the drive to continue their remarkable second coming?
Jason Perry's verdict: "The difference between the Conference and League Two is very small. Most teams in the Conference are now full-time, but it still retains that stigma of non-league football. Simply being able to call yourself a Football League player boost confidence and take your game to another level.
"But it's still going to be a test and a slog. The key is to have players who are willing to push themselves to the limit and make the necessary sacrifices. If you've got that and the, you've more chance of moving up the league.