Darfur safe to host Cefaca club event, insists Musonye
By Andrew Jackson Oryada
BBC Sport, Kampala
Last updated on .From the section Football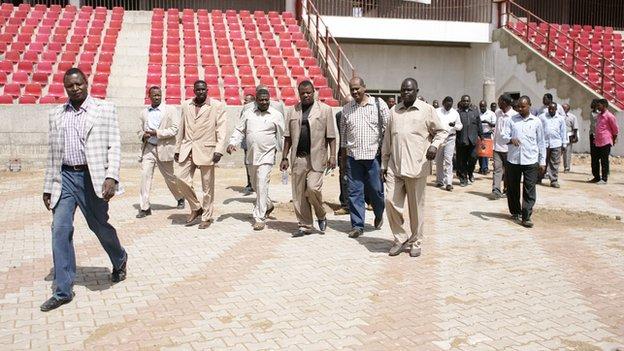 The Council for East and Central Africa Football Associations Secretary General Nicholas Musonye has insisted that Darfur is safe to host this year's Cecafa Club Championship.
It was announced last week that the troubled region in Western Sudan had been chosen as one of the venues - alongside South Kordofan - for the June competition.
The area has been devastated by a civil war since 2003 and there are concerns that it it is still unstable and dangerous.
"I know very well that people have been having some scepticism about the two venues that we have chosen for this competition this year," Musonye told BBC sport.
"I have been to Darfur and to South Kordofan and I want to assure people that we at Cecafa have spoken to the hosts states and they have assured us that there will enough security and that people should not be worried at all.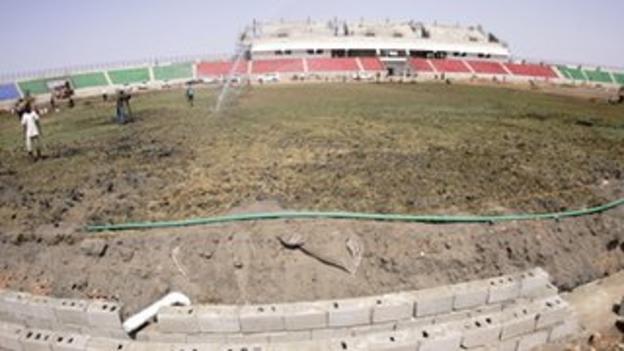 "We were in Kordofan and spoke with the governor and the head of security and they told us that the situation is under control."
Musonye has just returned from a trip where he inspected the facilities and is confident the region will have the infrastructure to be successful hosts.
"I know many people have doubts; some say that Darfur is not a place while others say they feel South Kordofan is not a place to do anything. I had the same feelings before I went there.
"But I was surprised, I found there are two good stadiums to host this competition. The old stadium can host about 40,000 people, the smaller one that is being put up can host about 15,000 - they are of a good standard, with floodlights and well taken care of.
"They have good seating capacity with dressing rooms and everything. The league of Sudan is played there also - the top teams in the Premier League play there. Football is played in these two states.
"Kordofan is building a new stadium, a modern stadium that will be better than many stadiums in some countries where there is peace. It should be ready by the 15th of this month )May) , it will be the main venue for the opening ceremony.
"It can hosts about 40,000 people - with a hotel inside and about 30 rooms for people to rest."
The tournament is expected to take place after 15 June and will attract League winners in the 12 member nations in the region.
Musonye hopes the event can contribute in some way to the peace process.
"I don't think we will have any problems during this competition," he said. "We believe that through the power of football we can make a contribution to mankind, to bring people together so they can enjoy football."