Deco: Former Chelsea star fails drugs test in Brazil
Last updated on .From the section Football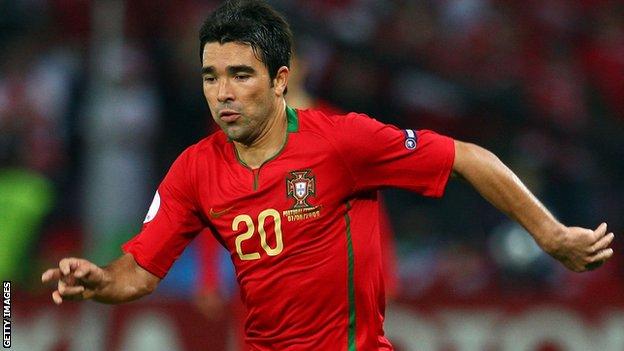 Former Chelsea and Portugal midfielder Deco has tested positive for the banned diuretic furosemide in Brazil.
The 35-year-old failed the test, following Fluminense's win over Boavista on 30 March, for the drug, which can help hide performance-enhancing substances.
His lawyers said the positive result was due to contaminated vitamins.
Fluminense will not comment until the results of the 'B' sample are released on Friday.
The Brazil-born Portuguese playmaker spent two years at Stamford Bridge from 2008 to 2010, making more than 50 appearances.
He won the Premier League title in his second season, as well as two FA Cups in 2009 and 2010.
He is also one of only a handful of players to win the Uefa Champions League with two different clubs, Porto in 2004 and Barcelona in 2006.