Tanzanian champions Yanga are happy to play in Darfur
By Emmanuel Muga
BBC News, Dar es Salaam
Last updated on .From the section Football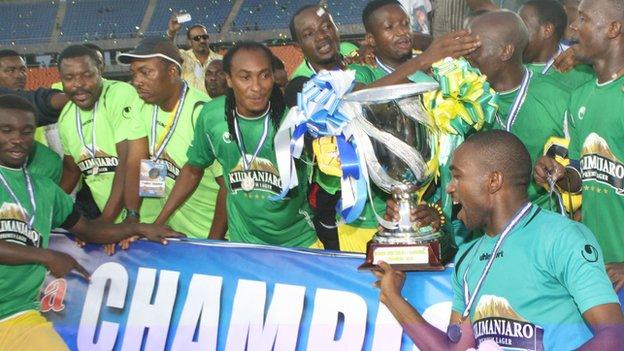 Newly-crowned Tanzanian champions Yanga have backed the decision to host this year's Cecafa Club Cup in the troubled Darfur region of Sudan.
Yanga, who are two-time defending champions, believe playing the east and central African regional tournament in Darfur will contribute to peace-building in the region.
"I am ready to go there, because Darfur should have an equal chance as Tanzania," the club secretary general Lawrence Mwalusako told BBC Sport.
"I wont feel worried because they have made such a decision in order to make peace.
"If we come together and play football people will love football, instead of thinking of fighting, they will only think of watching football.
"I think this is one of the strategies of harmonising the people of Sudan."
Darfur has been devastated by the civil war which broke out in the region in 2003.
"I hope that the government is aware that the teams are coming, the peacekeepers are there, they will make sure the teams are safe there," Mwalusako continued.
Apart from Yanga, Tanzania will be represented by Simba at the championship, whose winner takes home US $30,000 donated by the tournament's sponsor President Paul Kagame of Rwanda.
The Tanzanian sides will be assured of some support in Darfur as the country has a battalion of peacekeepers in the area.