Millwall stalwart Billy Neil on 49 years with the Lions
Last updated on .From the section Football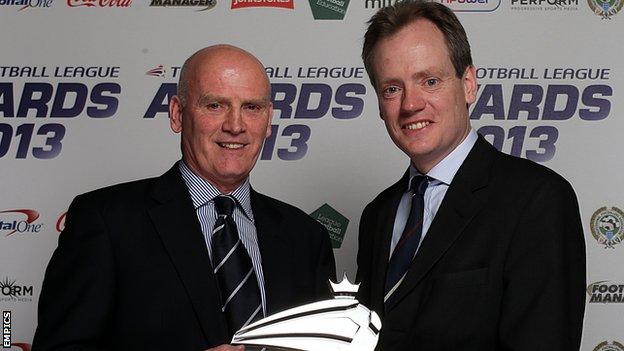 Loyalty is sometimes hard to find in modern football but even Premier League legends like Ryan Giggs and Steven Gerrard have some way to go to match Millwall's Billy Neil.
The 68-year-old Scotsman is known as "Mr Millwall" because of his 49-year association with the Lions.
He joined the south London outfit as an 18-year-old in 1964 and went on to score 30 goals in 213 appearances for the club before a knee injury ended his first-team career in 1971.
After his playing days ended, Neil settled in Lewisham to take up a job on the club's backroom staff. And he has remained there ever since.
"Millwall has been my life and is my life," he told BBC London 94.9.
"I was very shy when I came down and never used to talk to many people. You get to know the fans and that's why I kept on.
"Having been around for seven or eight years, I thought 'what am I going to do if I go back to Scotland?'.
"Benny Fenton [Millwall manager in the early 1970s] gave me a job coaching the youngsters.
"I didn't mind it but it wasn't for me really so I went onto the commercial side."
Since his first employment, Neil has filled a host of behind the scenes jobs at the Den, mainly in the commercial department, and won the Unsung Hero award at the Football League Awards earlier this year.
Born in Rosslyn outside Edinburgh, he was spotted by Millwall while playing on the left wing for Bonnyrigg Rose Athletic, a junior side.
Although he had signed professional forms with Hibernian, he made the move south of the border in March 1964.
"A Millwall scout came in and I didn't even know where Millwall was," he said.
"The committee at Bonnyrigg Rose said I should go and I got on the train. It was a big culture shock when I first came down to London.
"There were more people on the train than lived in my village.
"When I first came down the football was like a different world as it seemed so quick and I couldn't get to grips with it.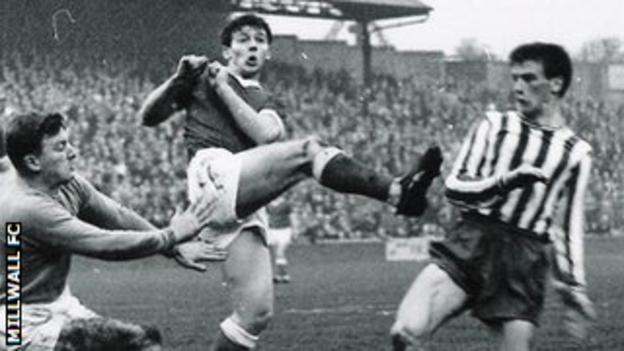 "I was lucky as the club got relegated to the Fourth Division and I got in the first team. The next season [1964-65] we came back and I then played regularly for five or six years.
"We had a good side, getting promotion two years running and then we stayed in the Second Division, which is now the Championship.
"At the old Den, the crowd were right on top of you and like an extra man.
"We had a team in which everyone was together and knew what their job was. That's how you get results and more good ones than bad ones.
"Some players would come up to you and want to hit you if you didn't do the right thing.
"We didn't have a big squad and unless you were injured you were a regular in the team."
And on Saturday, Neil will watch on as Millwall face Premier League side Wigan Athletic in the semi-final of the FA Cup, with the club looking to reach the final for just the second time in their 128-year history.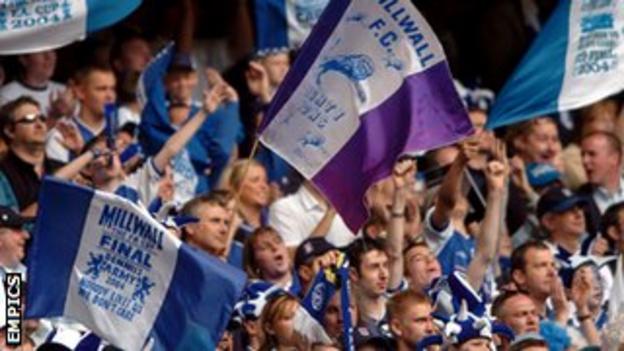 Neil's best memory of the FA Cup was a third-round tie against Tottenham in 1966-67 when he got to play against his idol Dave Mackay and a team which included the likes of Cyril Knowles, Terry Venables, Alan Mullery, Pat Jennings, Alan Gilzean and Jimmy Greaves.
The Lions' only previous FA Cup final appearance was in 2004 against Manchester United in Cardiff and Neil believes Saturday's match provides the club with a great opportunity to seal their passage to the final.
"It'll be another great day for us," Neil said.
"We've been to the final once before but that was in Cardiff. Wembley is a bit special.
"When we got to the final in 2004 it was a bit of a similar run. It is one of these games which could go either way.
"Wigan are a very good team on their day, having seen them score three goals at Everton in the quarter-final, but we can play as well.
"If we turn up and the boys do their thing, we've got a chance."