Chris Samba showed "guts" by apologising, says Rodney Marsh
By Jonathan Jurejko
BBC Sport
Last updated on .From the section Football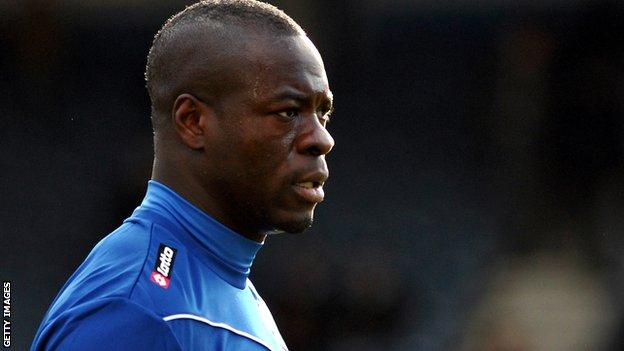 Former QPR forward Rodney Marsh says it took guts for Christopher Samba to apologise for his display in Monday's defeat by Fulham.
"My first impression was he's got a lot of guts to apologise," said Marsh.
"He wasn't hiding. He apologised to the fans about his performance and the team's performance."
However, James Wright, who represents fans' group QPR1st, said Samba was not in "a position" to dismiss concerns about his wages.
"Many fans feel Samba's comments are arrogant when they have healthy and justifiable concerns about the club's financial future," said Wright.
QPR remain second bottom in the Premier League, above Reading on goal difference but seven points adrift of safety with seven games left, after their 3-2 defeat at west London rivals Fulham.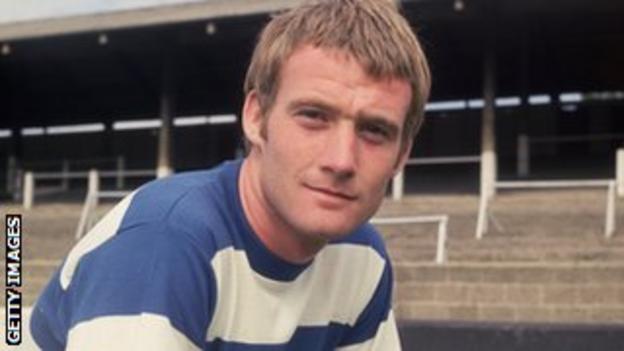 Samba, 29, was responsible for two of Fulham's goals, conceding a penalty that allowed Dimitar Berbatov to open the scoring and then losing the ball to the Bulgarian, who scored again to double his side's lead.
On the issue of Samba's wages, Marsh, who scored 106 goals in 211 matches for the Hoops between 1966 and 1972, added: "I can see the outrage when someone is making a lot of money and not performing.
"But it's irrelevant whether he earns £100,000, £50,000 or £150,000 a week. Footballers play football fundamentally for the love of the game.
"If a player making a lot of money misses a penalty or gives away a goal, money isn't the factor in his mind.
"When he made that tackle and gave away the penalty, he's not thinking about money, he's trying to clear his lines.
"To be criticised for making a lot of money isn't appropriate."
In contrast to Wright, Paul Finney, co-founder of the Independent R's fans' group, said many supporters thought it was "daft" to criticise Samba for the amount of money he earns.
"What the club pay him and what he receives is between him and the club," said Finney. "It doesn't matter if you're on £5 a week or £100k a week, that was schoolboy defending at any level."
However, he raised concerns about QPR's financial future, particularly if the club are relegated from the Premier League.
Owner Tony Fernandes told BBC's World Service that the club would not be "crippled" by relegation.
But Finney said there was "a fear" that Rangers could "go the same way as Portsmouth", who suffered massive financial problems while in the Premier League and are now struggling in League One.
Finney added: "The whole culture and ethos of the club has changed over the past 10 years. It wasn't long ago fans were collecting money in the streets to save the club. Now the club is throwing loads of money at players and it has not worked."
Both Wright and Finney added they were "disgusted" by reports Congo international Samba had received racial abuse through social networking site Twitter in the wake of the defeat to Fulham.