Garth Crooks's team of the week

By Garth Crooks
BBC football pundit
Last updated on .From the section Football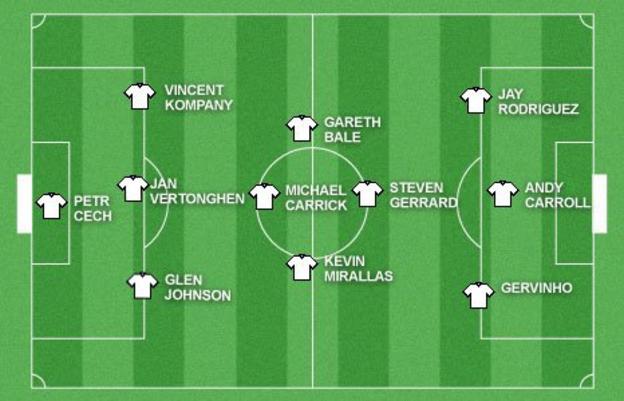 What an Easter weekend it has been. In the space of three days, Manchester United completed a Premier League victory over Sunderland which cost Martin O'Neill his job and went out of the FA Cup after a 1-0 defeat by Chelsea at Stamford Bridge.
Meanwhile, Manchester City retained their pride with an impressive performance at home to Newcastle and now face United in next Monday's derby where a win for Sir Alex Ferguson's side would effectively settle the title race.
Wins for Wigan and Southampton have placed enormous pressure on teams in the lower half of the Premier League, while victories for Arsenal and Tottenham kept up the pressure on Chelsea in their fight to win a Champions League spot.
Take a look at my team of the week and see whether you agree with my selections.
GOALKEEPER - PETR CECH (Chelsea)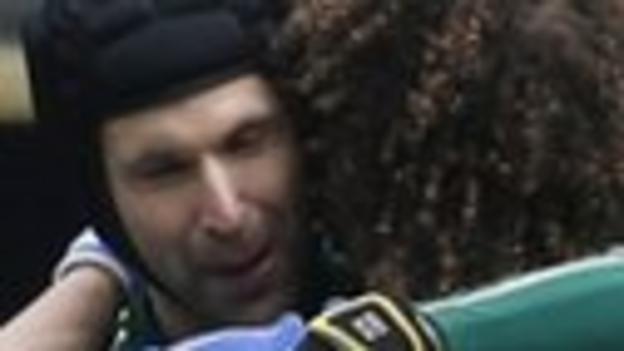 Petr Cech's performance at Stamford Bridge against Manchester United in the FA Cup quarter-final replay must go down as one of the most exceptional pieces of goalkeeping I've ever seen. The save from Javier Hernandez, which originally seemed like a routine shot and suddenly turned into a keeper's nightmare, was exceptional. The effort from Hernandez's header was nothing short of world-class. Cech is still one of the best keepers in the world.
Did you know? He kept a clean sheet against Manchester United after conceding 15 goals in five appearances against them since the start of last season.
DEFENDER - JAN VERTONGHEN (Tottenham)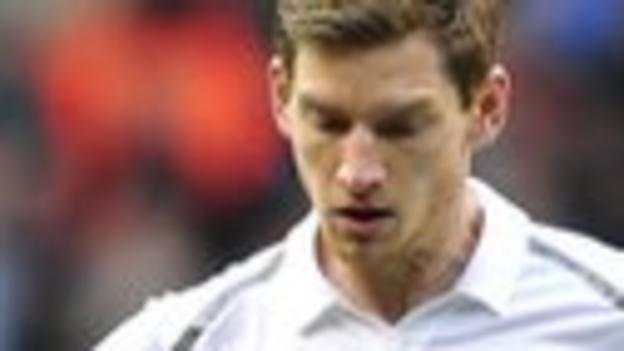 Tottenham's Jan Vertonghen was outstanding against Liverpool two weeks ago, in contrast with some of his team-mates. All credit to manager Andre Villas-Boas for making this acquisition in the summer. The defender's link-up play with Gareth Bale, in particular, was superb throughout the game against Swansea. The Belgian started and finished his own move to set up the first goal in open play, before drilling the most exquisite pass for Bale to put the match beyond the Swans.
Did you know? He scored three goals in March, only Liverpool's Luis Suarez (four) scored more in the month.
DEFENDER - VINCENT KOMPANY (Man City)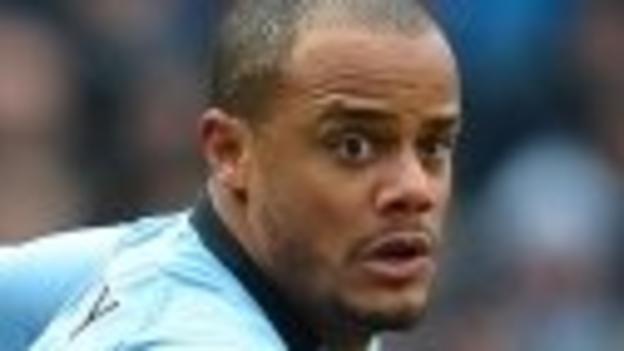 Manchester City captain Vincent Kompany showed the same determination playing for Belgium in midweek, albeit against the wishes of club manager Roberto Mancini, as he did in this impressive team-display against Newcastle. Unfortunately, City fans have often been robbed of the skipper's contribution this season because of injury. It's good to see him back and among the goals.
Did you know? On Saturday he ended a Premier League goal drought that had lasted exactly 11 months, his last goal came on 30 April, 2012 against Manchester United.
DEFENDER - GLEN JOHNSON (Liverpool)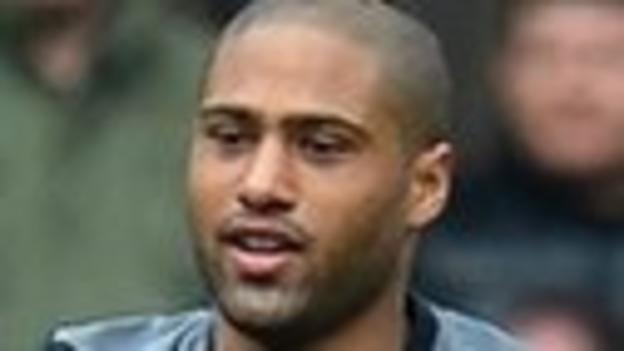 There can only be a handful of defenders who are just as comfortable on their right side as they are on the left and Glen Johnson is one of them. Against Aston Villa he played on the right and seemed to stroll through the game. A professional performance from a impressive player.
Did you know? He has had 48 shots this season, 13 more than any other defender in the Premier League.
MIDFIELD - KEVIN MIRALLAS (Everton)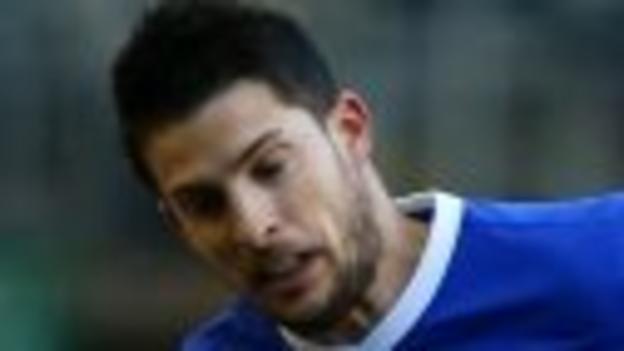 Goodison Park's fans have been robbed of Kevin Mirallas's presence this season, largely because of injury. But when he does play, he provides Everton with a touch of class. His goal against Stoke epitomised exactly what I mean.
Did you know? He has scored two goals in his last three Premier League appearances, after only one in his previous 16.
MIDFIELD - STEVEN GERRARD (Liverpool)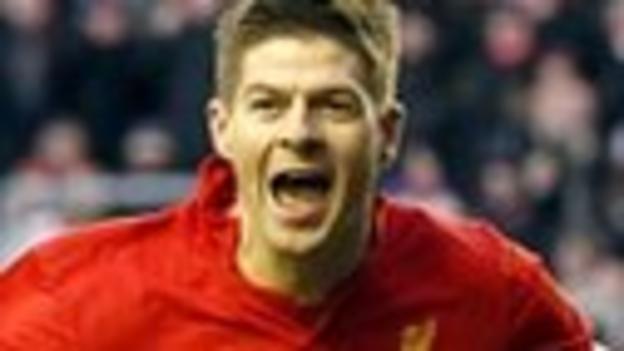 Steven Gerrard's done it again. His penalty kick against Tottenham pulled three points out of the hat for the Reds, and he did it again against Aston Villa. But his coolly taken spot-kick against Villa was only half as impressive as his headed clearance off the line. The England captain was the difference between the two teams.
Did you know? He has now been involved in 18 Premier League goals this season, only in 08-09 (25) and 07-08 (19) has he been more productive.
MIDFIELD - MICHAEL CARRICK (Man Utd)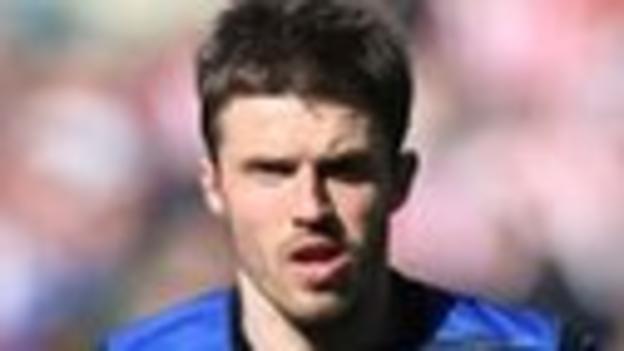 Alas, Match of the Day pundit Alan Hansen has woken up and discovered Michael Carrick. He's been playing in the manner he did against Sunderland for the past season. A few weeks ago I said he is the new Paul Scholes but that comment seemed too strident for some. Perhaps if United lift the Premier League title with a record number of points their fans might consider making Carrick their player of the year. After all, 'Robin van Perfect' is bound to win at least one national title.
Did you know? He has made 100+ passes in six Premier League games this season, only Mikel Arteta (nine) has done it more often.
MIDFIELD - GARETH BALE (Tottenham)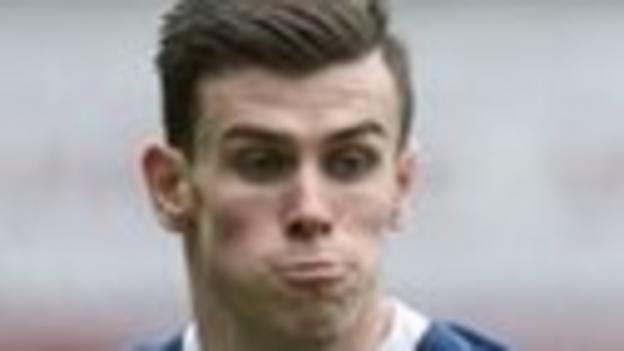 Gareth Bale's 22nd goal of the season for Spurs, against Swansea, tells its own story. The Welshman's form is the main reason why Spurs find themselves third in the table. To think that Andre Villas-Boas could finish above Chelsea in the top flight and win the Europa League is enough to make Blues fans' eyes water.
Did you know? He is the first Tottenham player in Premier League history to score 12+ away goals in a single season.
FORWARD - JAY RODRIGUEZ (Southampton)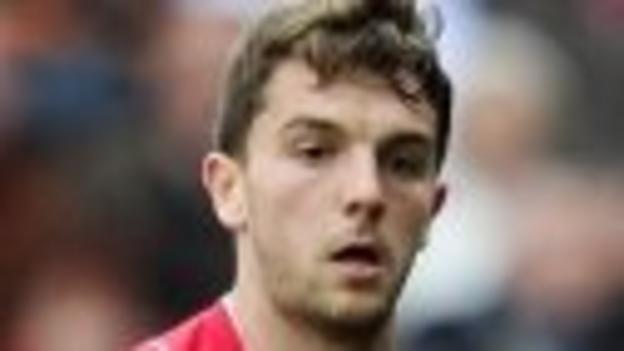 It was a massive win for the Saints. You can't beat the old one-two and neither could Chelsea's back four. Jay Rodriguez combined beautifully with Steven Davies for their first goal, but I can't remember when I last saw defenders Branislav Ivanovic and John Terry look so square and flat-footed for Southampton's first goal. Next week, the Saints travel to Reading for a game that should they win which would almost secure their survival.
Did you know? He has started seven of nine games under Mauricio Pochettino, compared to 11 of 22 under Adkins.
FORWARD - GERVINHO (Arsenal)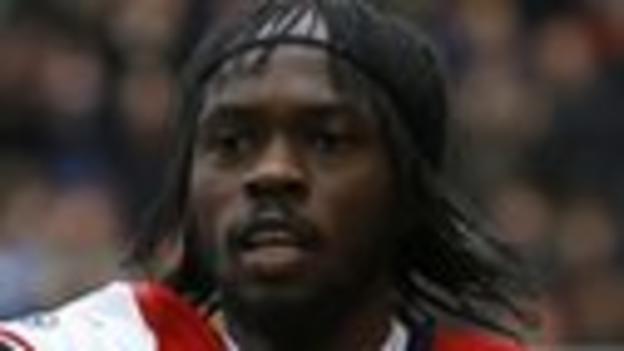 Gervinho has taken a fair amount of stick from Arsenal fans this season, largely because of the amount of goalscoring opportunities he has missed. But against Reading, the Ivorian set up two and scored one in an impressive performance. Gunners manager Arsene Wenger got so excited after the game he started talking about a Champions League spot again.
Did you know? He has now scored in two successive Premier League appearances for the first time.
FORWARD - ANDY CARROLL (West Ham)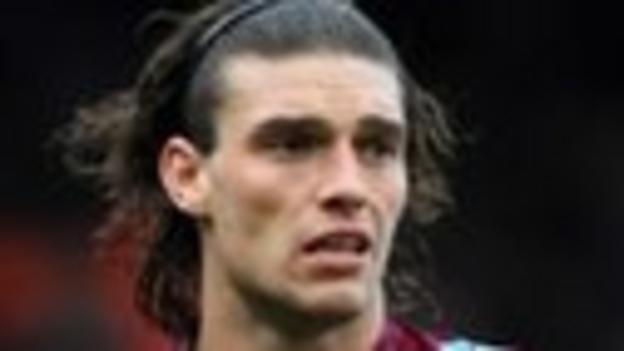 For me to pick Andy Carroll over Fulham striker Dimitar Berbatov says a lot about the performance of the born-again striker. This lad is starting to look like a player again. Carroll destroyed West Brom defenders Gareth McAuley and Jonas Olsson, who are normally the enforcers. The way he attacked the header for his first goal was superb. As for his second, I think manager Sam Allardyce's verdict is the best - simply West Ham's best goal of the season.
Did you know? He has now scored in three successive Premier League appearances at Upton Park for West Ham (four goals).