Fifa ethics chief Michael Garcia confident about investigation
Last updated on .From the section Football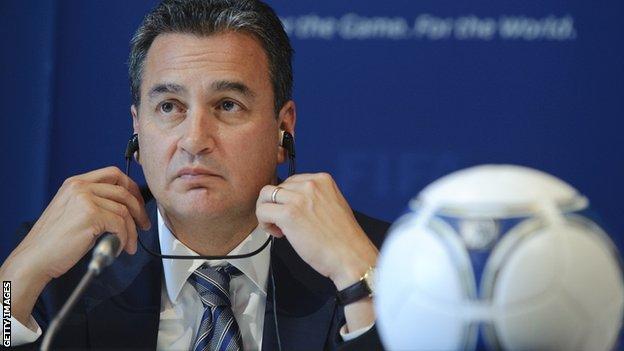 The lawyer appointed head of Fifa's ethics committee says he would walk away if he felt he did not have the power to be effective in his role.
It comes after Alexandra Wrage, a Canadian member of Fifa's Independent Governance Committee (IGC) told the BBC she regards as "really bland, straightforward governance provisions".
But Michael J Garcia, a prominent New York lawyer appointed head of Fifa's ethics committee last year, says he is optimistic that the processes are in place to restore public trust in Fifa and its embattled president Sepp Blatter.
Garcia is currently leading an inquiry into the bidding process for the 2018 and 2022 World Cups which were dogged by persistent allegations of bribery and wrongdoing.
Garcia said: "I can assure you if I felt I couldn't be effective I would not stay.
"To date it's been effective and while there are challenges on the road ahead and things don't change in a day, there's light. Proof is going to be in the next year, two years. But six months in the signs are good."
Fifa's congress in Mauritius in May is due to vote on a number of the reform proposals. In addition to the changes to the World Cup bidding process, these include:
ensuring independent oversight of Fifa's powerful executive committee;

disclosing how much president Sepp Blatter and other leading executives are paid;

integrity checks for future executives are carried out centrally and independently.
But Wrage believes Fifa is failing to back these reforms.
The joint bidding process for the 2018 and 2022 World Cups, won by Russia and Qatar, triggered the biggest corruption scandal in Fifa's history. A number of senior Fifa officials, including two executive committee members, were banned for breaching the organisation's ethics code in the run up to the vote in December 2010.
Garcia is already looking at fresh claims regarding the Qatar decision, but he told the BBC he had also received new information which suggested other officials and countries could be facing allegations of wrongdoing.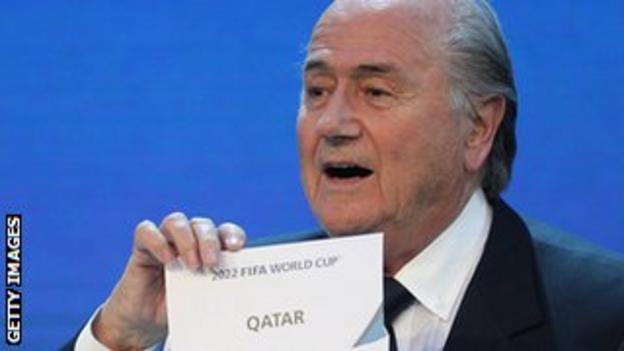 He said: "I come into this case with no history or experience of what might have happened. I will look at the facts and my jurisdiction and make decisions on whether the ethics code was violated.
"What I need is information so if folks out there have information, give it to me now. It will get a fair look.
"It's not aimed at any particular country - the process is open. Was there other misbehaviour in the process? People focus on the winners but how did that process go and did anyone in that process violate the rules?"
The Fifa crisis grew after Blatter was re-elected as President in 2011. His rival Mohamed bin Hammam was accused of bribing football officials in return for votes and eventually banned from football for life.
Since then another three Fifa executive committee members have been banned or forced out for breaking the ethics code.
The former US District Attorney for New York, Garcia insists he is completely independent from Fifa and will not hesitate to take action against Blatter or any other high ranking Fifa official if there is evidence that they broke the rules.
"My authority is to investigate any official - top down - for misconduct," he said. "No one is above the ethics code. I have no history and I will call It on the fact. But it has to be based on an allegation and that allegation has to be backed up by facts. That same standard and process is applied to everyone."
While that will reassure some, others will question whether he is truly independent given that he is being paid by Fifa to perform his role and is strictly limited to investigating possible breaches of the ethics code by football officials.