Glamorgan players told to disprove Michael Atherton comments
Last updated on .From the section Cricket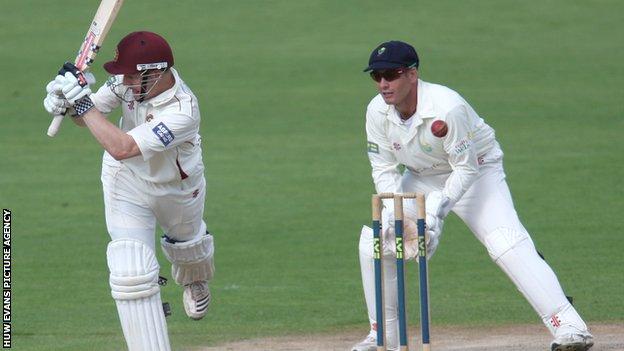 Glamorgan's chairman Barry O'Brien has urged his players to prove Michael Atherton wrong after the ex-England captain called them "no-hopers".
In a newspaper column Atherton wrote off the county's chances during the 2013 season.
"Performances haven't been good enough but I don't like being called no-hopers," said O'Brien.
"As a Welshman that provoked me and if I can use the provocation to motivate the team then I will."
Meanwhile, the county's AGM on Tuesday heard that the club's operating losses were cut from More than £2m to £315,000 in 2012.
Despite more losses expected in 2013 and 2014 Glamorgan hope to move into profit by 2015 when they stage an Ashes Test.
"Our finances have improved but we're by no means out of danger," chief executive Alan Hamer told AGM.
Hamer outlined a series of key objectives, including increasing the number of Welsh players in the team, which has seen an increasing overseas influx over recent seasons.
Experienced batsmen Marcus North and Murray Goodwin are expected to feature in the opening first-class match against Cardiff MCCU starting on 5 April while Australian seam bowler Michael Hogan will be in the country for that game but assessed for the effects of jet-lag.
The first championship match is at home to Northamptonshire on 10 April.